This Kadiska customer is a global aerospace manufacturer with operations across Europe, the Americas and Asia, with over 115,000 employees. Users access business-critical SaaS and cloud applications via VPN and CASB zero-trust networks across nearly 200 locations worldwide.
Adoption of work from home and hybrid working resulted in a significant increase in SaaS application and connectivity issues, impacting productivity and business performance.

SaaS Digital Experience
Excessive MTTR internet connectivity issues impacting remote and onsite users connecting to SaaS and cloud-hosted applications.
Inability ability to detect, monitor and troubleshoot performance issues reported by work from home employees.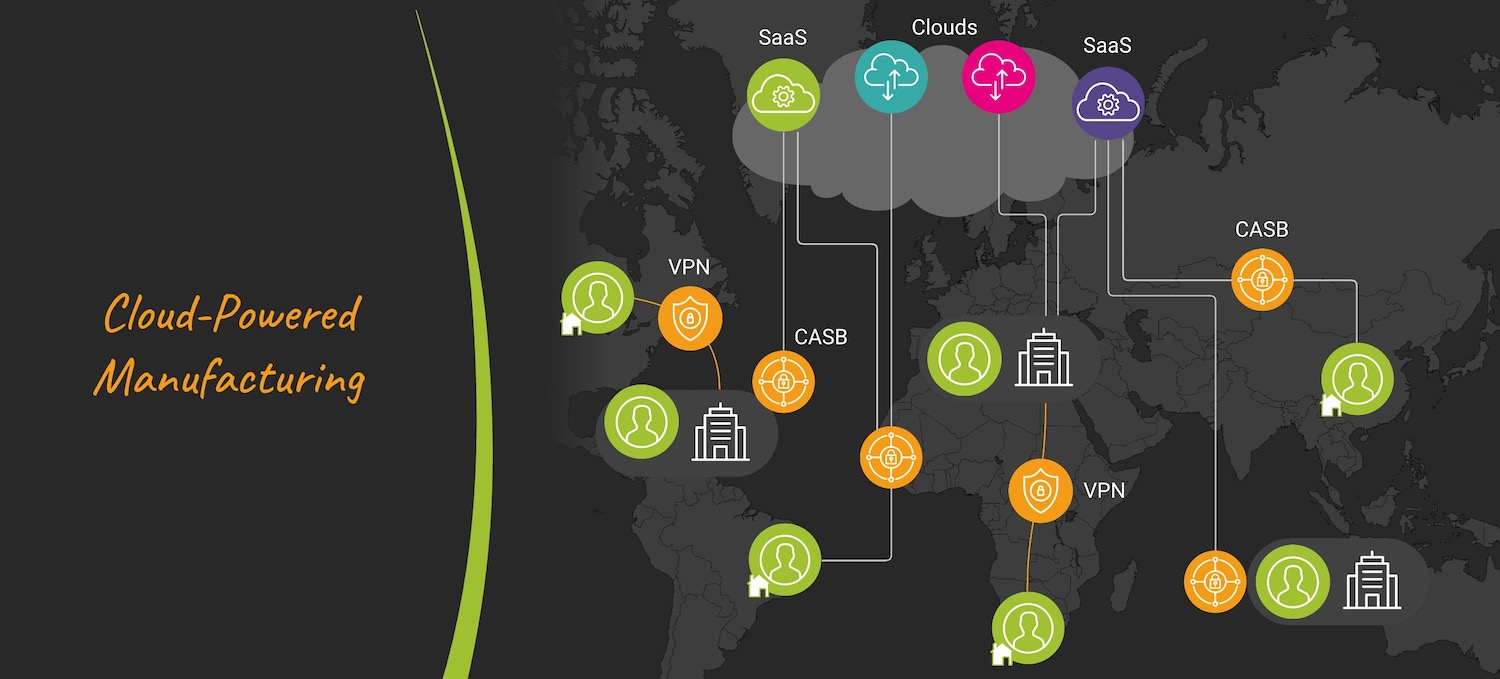 Objectives
Optimize SaaS performance and cloud connectivity from remote and onsite locations
Secure WFH connectivity without impacting digital experience using CASB / SASE and VPN gateways.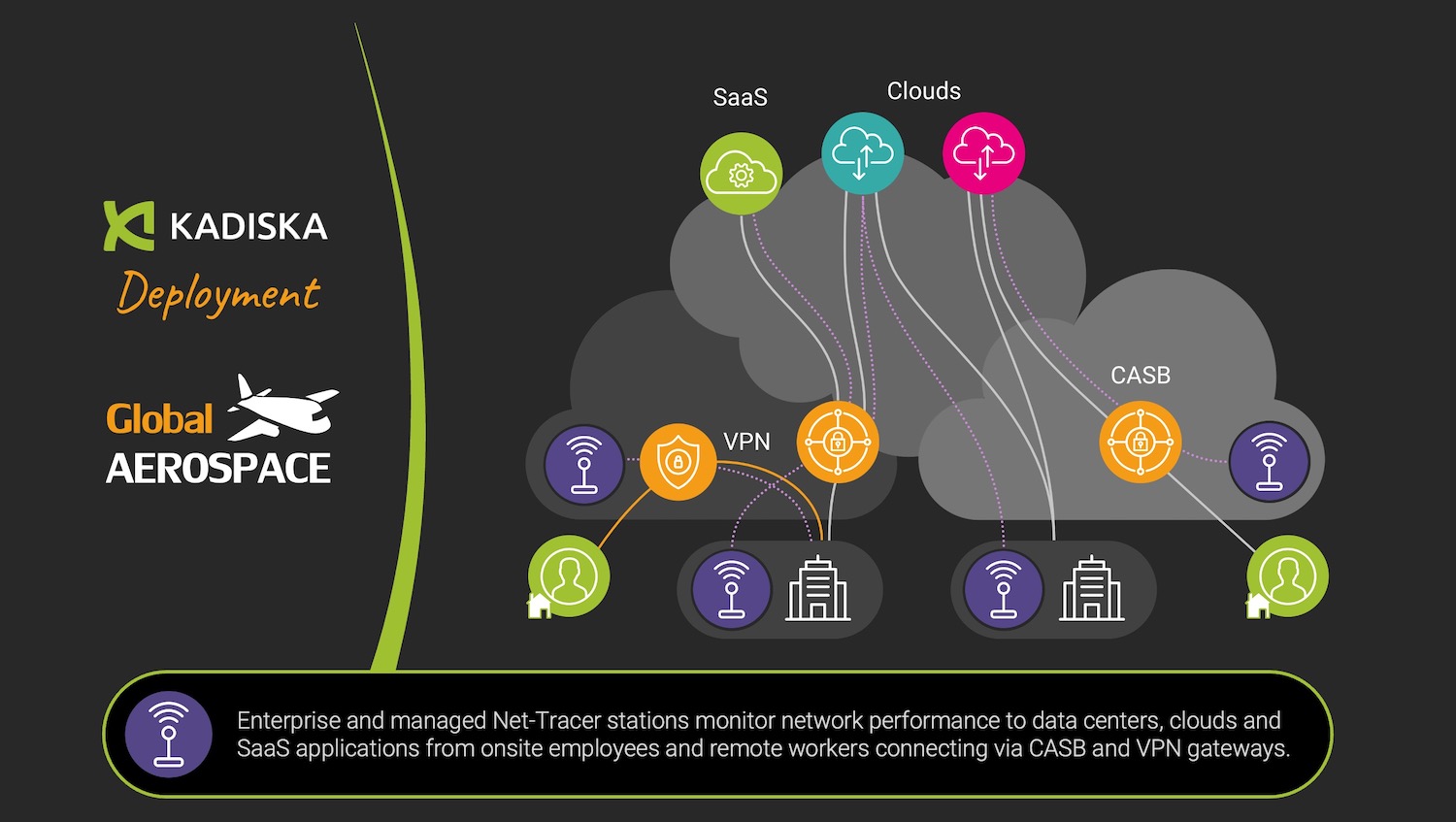 Kadiska Solution
A mix of enterprise and managed Net-Tracer stations monitor network performance to data centers, clouds and SaaS applications from onsite employees and remote workers connecting via CASB and VPN gateways. This resulted in complete visibility from all users to clouds and applications, with detailed insight into the origin of any degradation or outage impacting employee productivity.
Why Kadiska?
Ease of network test station deployment
Simplicity and flexible licensing
High value for level of investment
Outcome
This global manufacturer surpassed their objectives, ensuring remote and onsite workers have an exceptional digital experience access SaaS and cloud-hosted applications.
Key Results
Continuous, in-depth visibility into internet transit from corporate gateways to resolve BGP routing issues with service providers.
Ability to optimize BGP routing policies to maximize VPN performance and enterprise gateway accessibility.
Fast diagnosis of CASB errors and suboptimal redirections causing latency and unresponsive apps.
Fast CASB issue resolution: effective vendor discussions enabled by data outlining degradations' scope and origin.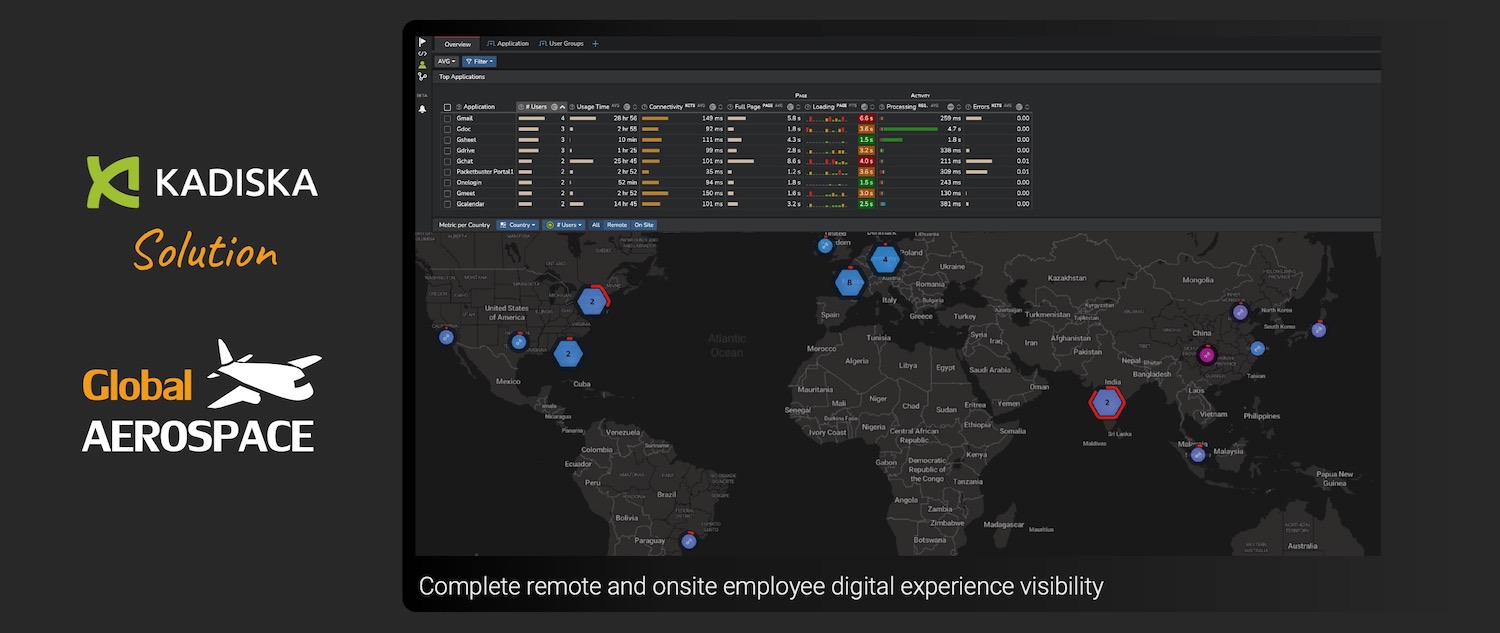 "Work from home, SaaS and cloud apps are a competitive advantage now that we've optimized network connectivity and application performance with Kadiska."

IT Operations Director, Global Aerospace leader

Benefits
Better WFH user productivity
Faster MTTR for SaaS, cloud and WFH connectivity issues
More responsive support from internet, transit and CASB providers
Learn more about how Kadiska helps leading Fortune 500 manufacturers gain complete visibility into work from home and SaaS digital experience so they can achieve exceptional business performance.
‏‏‎ ‎‏‏‎ ‎‏‏‎ ‎‏‏‎ ‎‏‏‎ ‎‏‏‎ ‎