Kadiska's Net-Tracer network performance monitoring provides end-to-end network visualization to detect and diagnose network issues impacting digital experience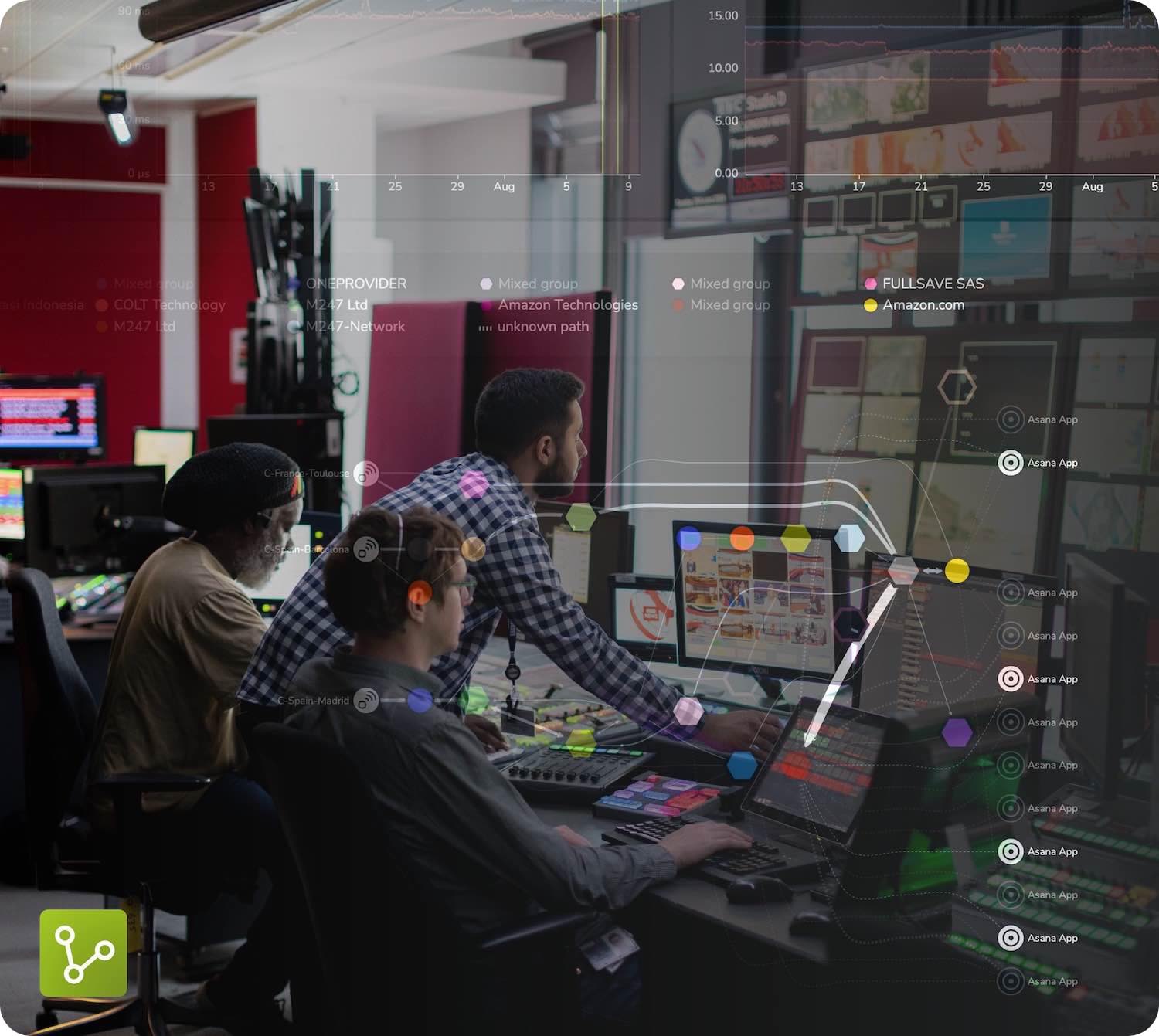 Network performance monitoring
Tracer tracks the key performance indicators of network performance: latency, packet loss and number of hops on the path. All these metrics are continuously collected for a complete history.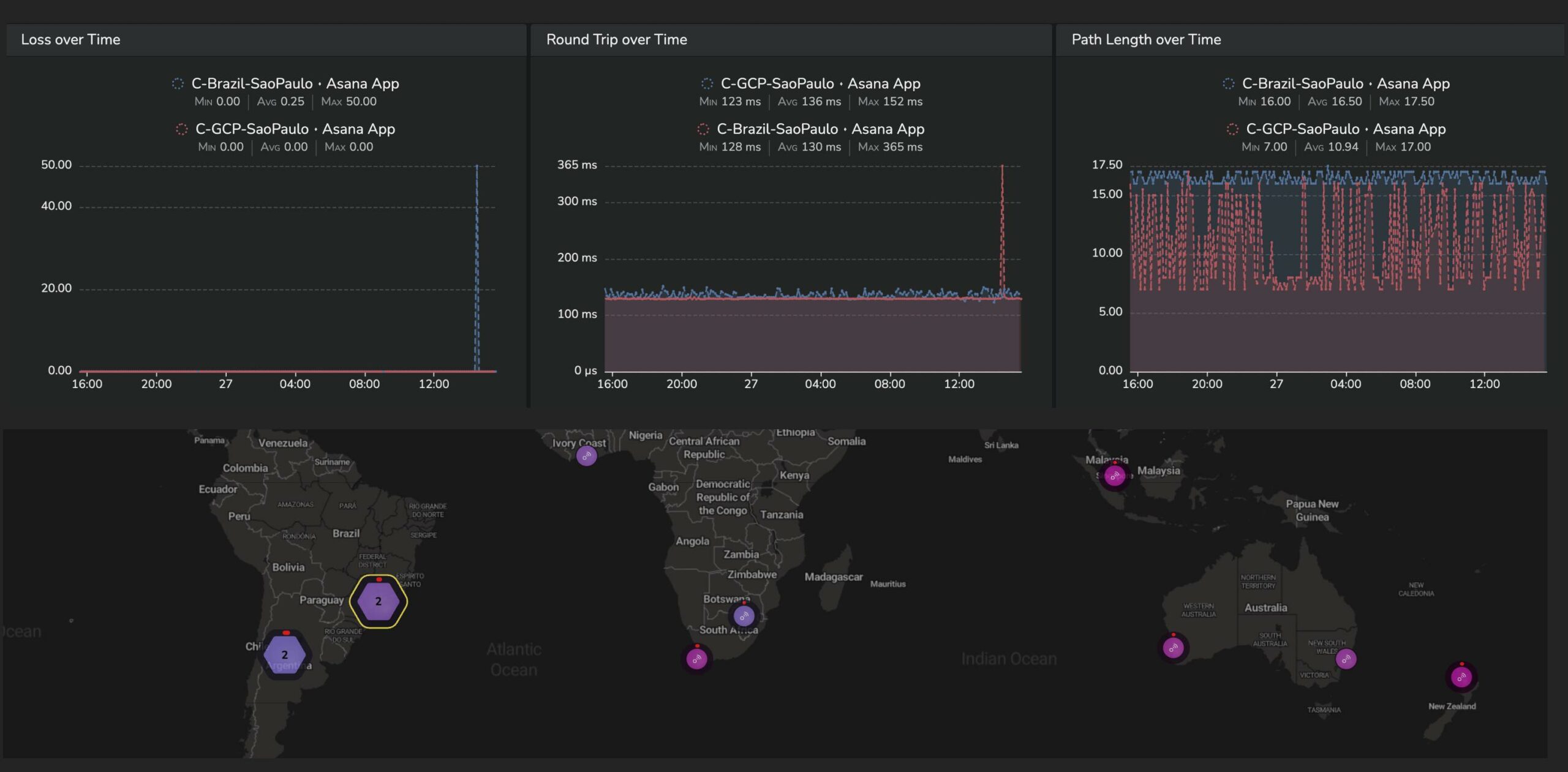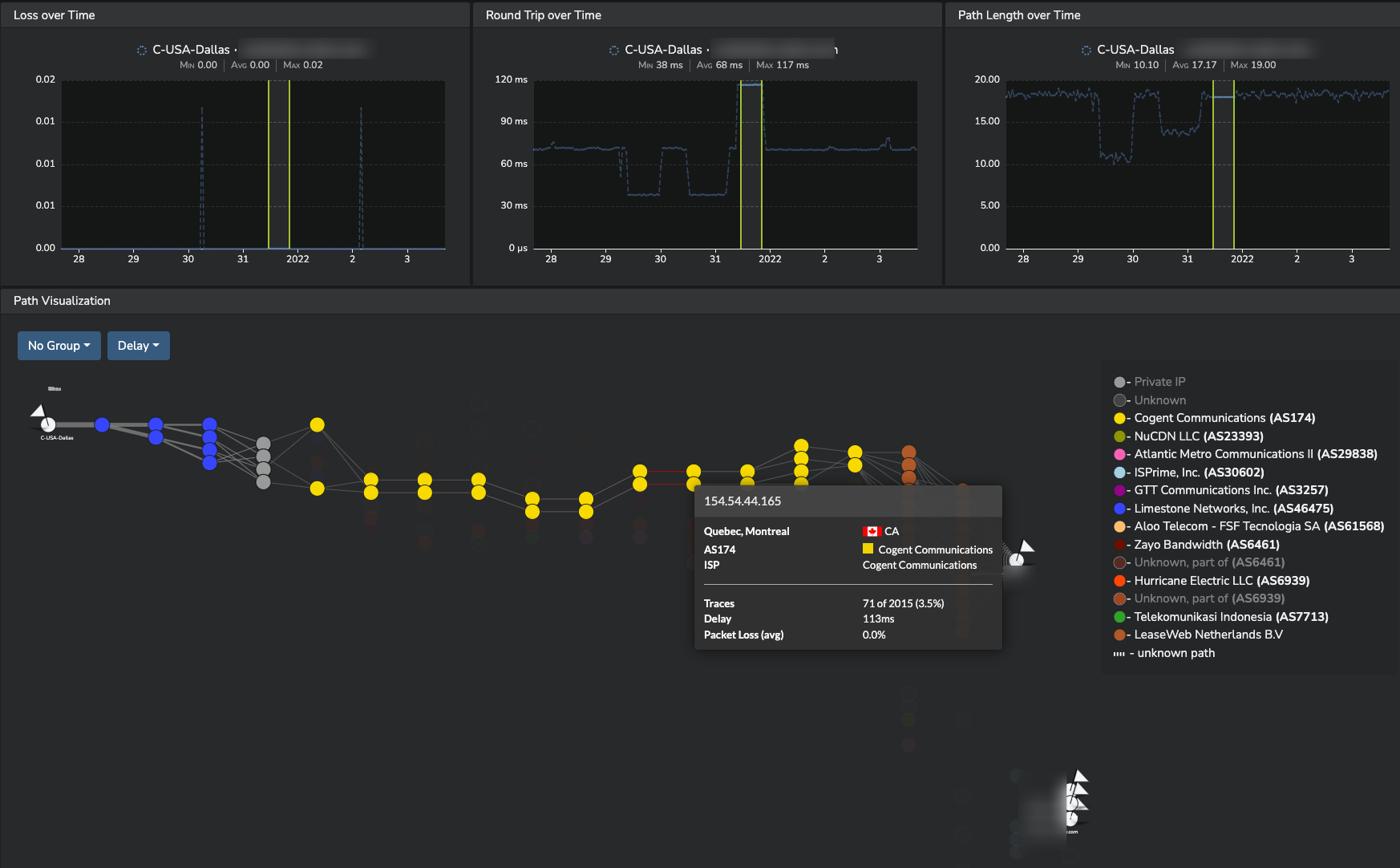 Network path history and performance
Tracer analyzes the path followed between the test station and the targeted application to identify any change in the path and to relate it to performance changes. Tracer unveils the performance consequences of BGP / route changes, load balancing switches, change of underlay and helps you grasp their impact on user experience.
Network performance fault isolation
Tracer can identify where on the path degradations are negatively impacting the end-to-end network performance. Tracer can help you understand on which segment of the path packet loss or increased latency due to a congestion is occurring and hence take the right decision to remediate.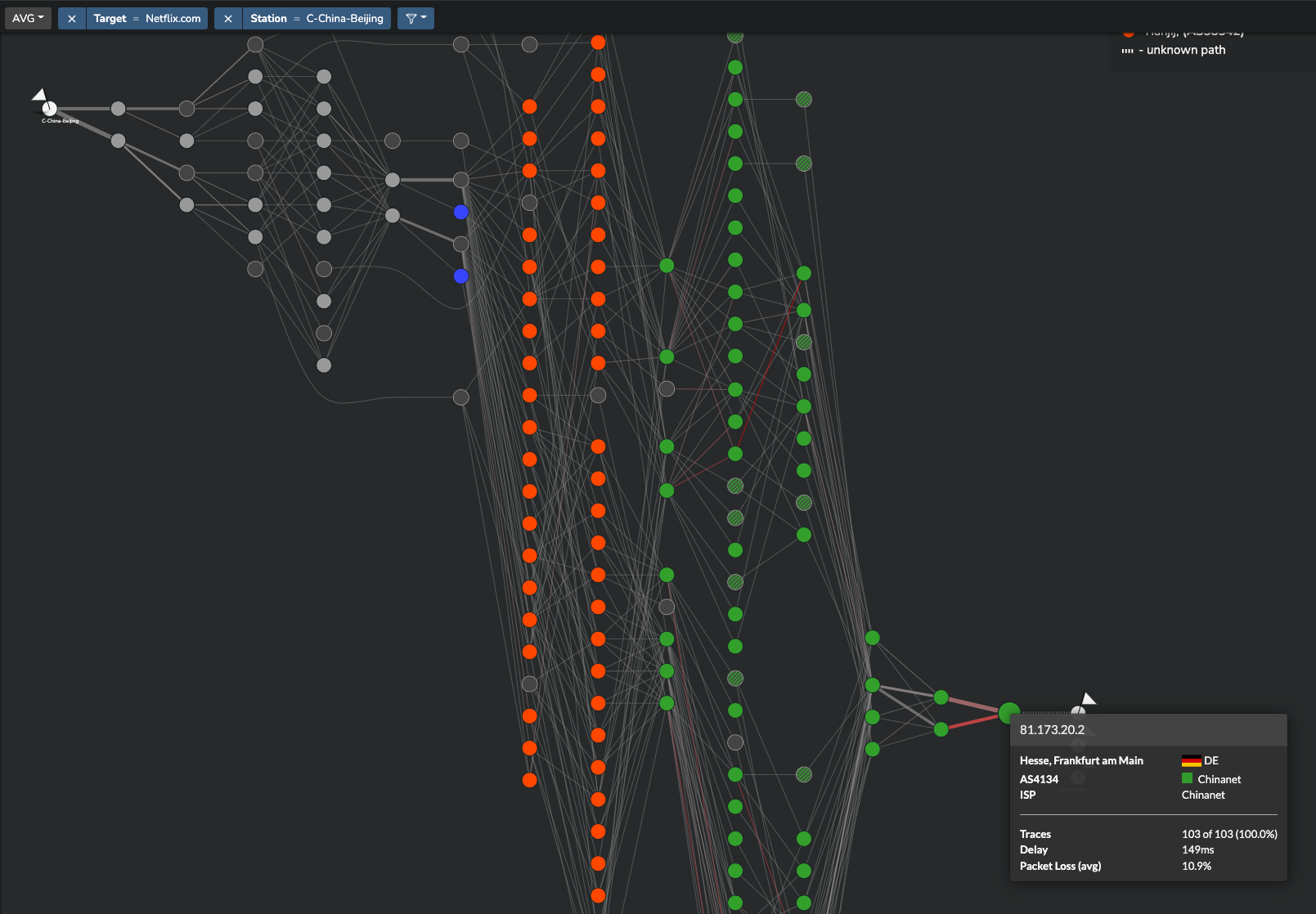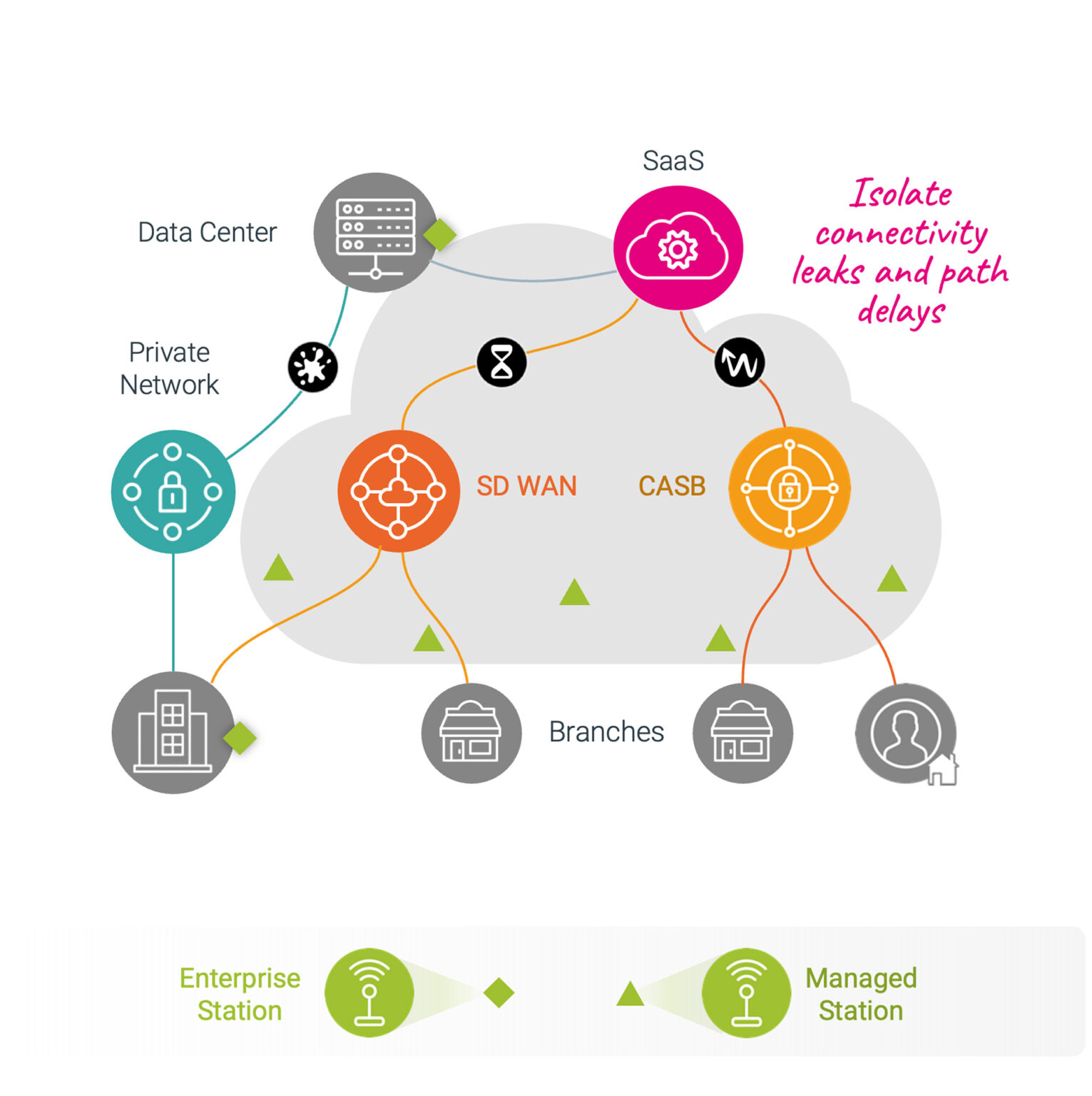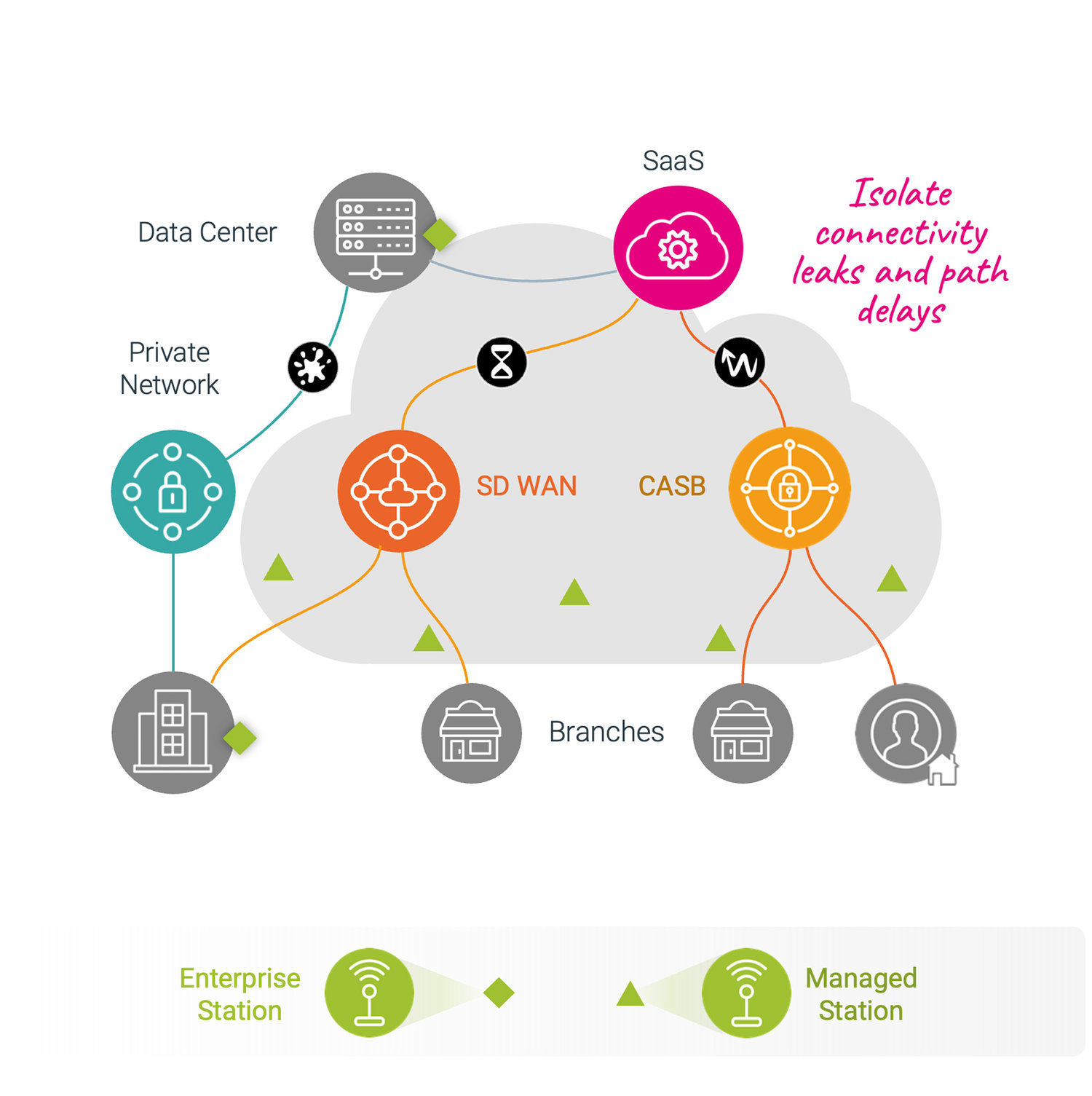 Flexible Tracer Deployment
To accommodate the need to monitor performance both in public networks and in private networks (SD-WAN to cloud / SaaS, datacenter-to-cloud, cloud-to-cloud), Tracer tests are performed by Stations, which can be of two kinds: Managed stations (operated by Kadiska and spread around the world) and Enterprise stations (deployed by Kadiska's customers in their private environment).
Managed stations
Kadiska provides a global test infrastructure composed of hundreds of managed stations located on strategic network vantage points around the world. Each station is carefully located to represent the impact of a specific location and local service provider on the connectivity measurement to your application. Managed stations are used to measure the reachability of your applications and remote access infrastructure from locations which are significant for your visitors, customers or employees.
Enterprise stations
Kadiska also provides the possibility to easily deploy stations inside your infrastructure (whether datacenter, remote site, clouds) to test the reachability of internal assets, as well as cloud based ones or SaaS / 3rd party hosts. The deployment of Enterprise station is made effortless through a variety of formats and extremely low resource prerequisites:
Docker container
Virtual Machine
NFV
Small form factor hardware (e.g. Raspberry Pi)