The Kadiska platform is designed to make you productive and efficient, so our support is just a click away. Consult technology and product primers from any metric or widget–or skip the reading and chat with an expert (not a chatbot).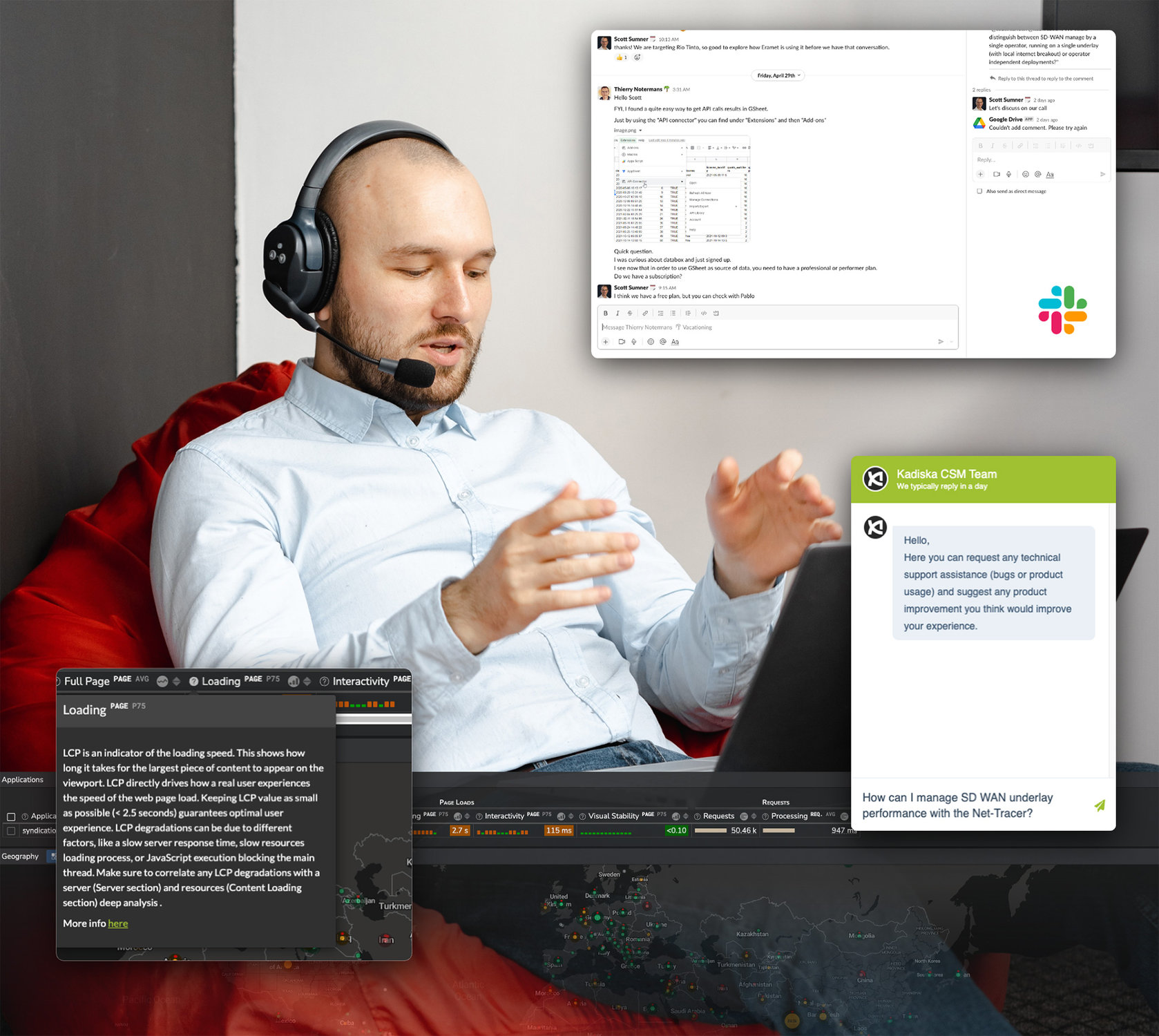 We Track Your Case
Key in your questions and our experts help you on the fly. If your request requires more than a quick response we'll create a ticket that's tracked until it's resolved. It's that easy. No customer portals, lost passwords or phone tag.
We Even do Email
Reach us anytime at csm[@]kadiska.com. A simple email is enough–we'll look up your deployment to put your question in context.
Catch us on Slack
If you're a Slacker like us, we have a private channel for you to reach our team, start a call, share screens and go deep. Connect through our chat and we'll invite you to our channel.
We Support Your Success
Kadiska customers are taken care of by dedicated Customer Success Managers. We'll check in regularly to offer expertise and pointers to get the most out of your Kadiska deployment, your IT infrastructure, and your time.