SD WAN performance monitoring to benchmark private networks, accelerate SD WAN migration, optimize performance and augment SD WAN network monitor capabilities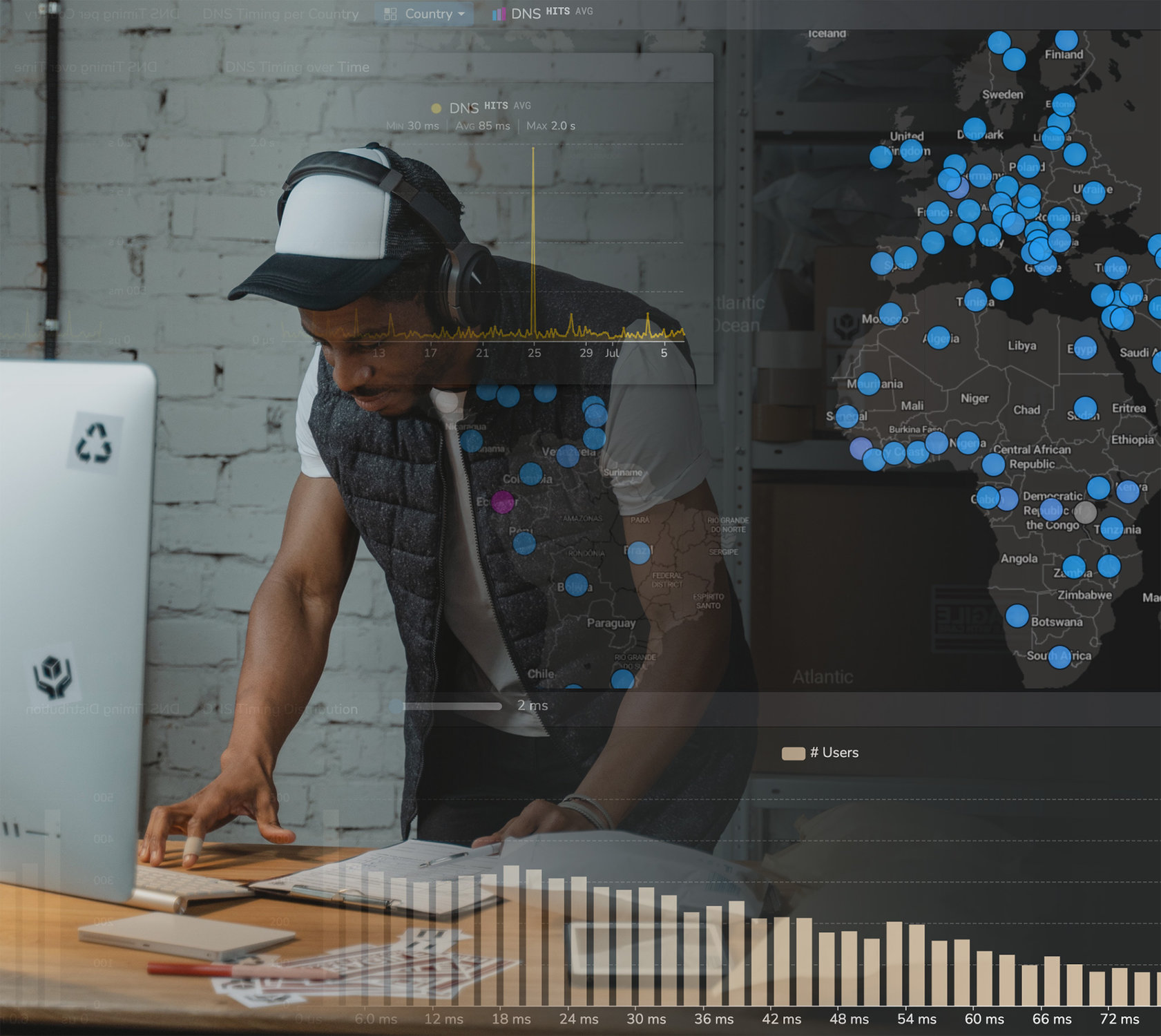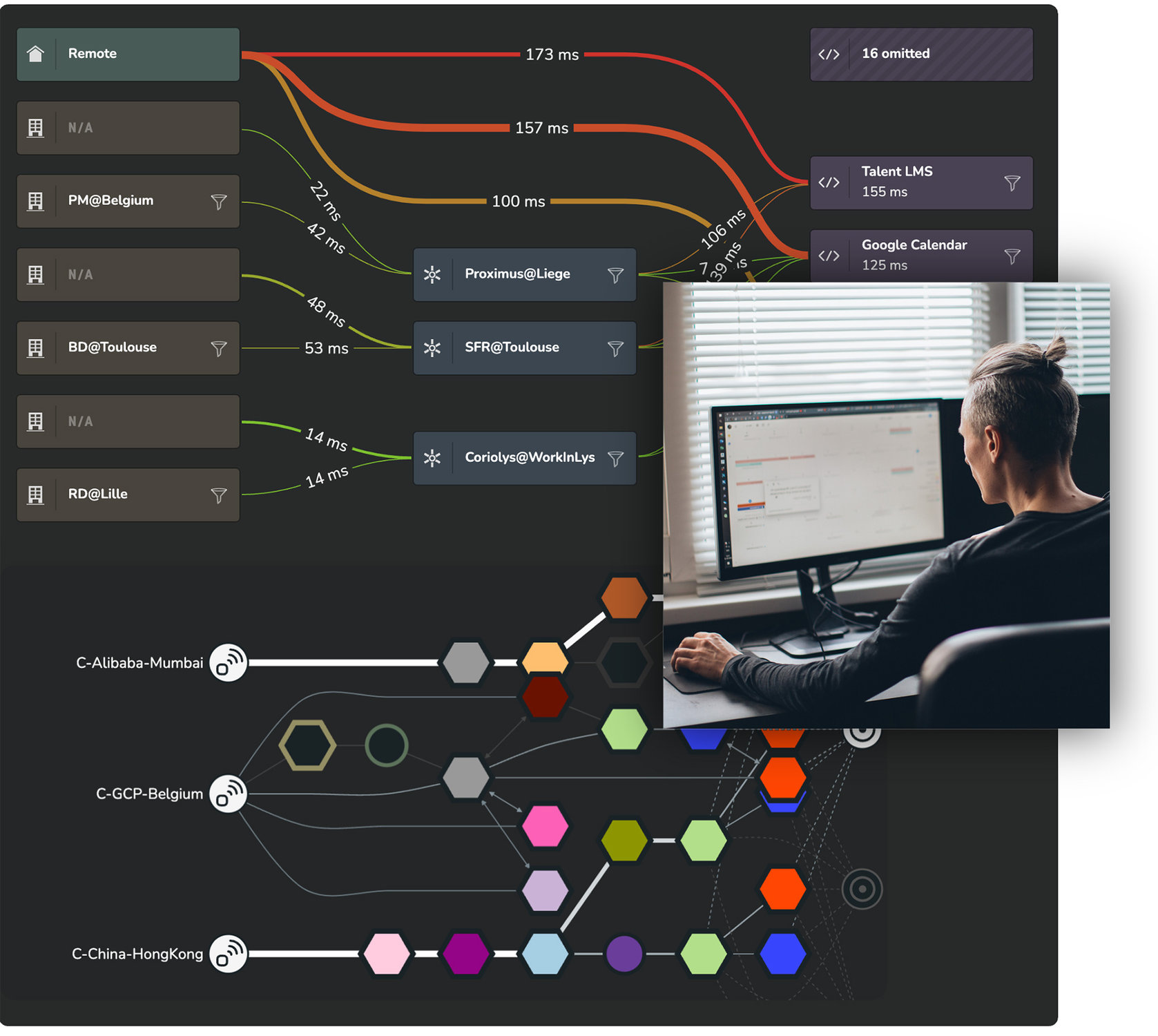 SD WAN Migration Monitoring
As SD WAN migration can directly impact business performance, follow an SD WAN migration plan that minimizes risk, delays and budget overrun by proactively monitoring and assessing common sources of SD WAN performance impairments before, during and after migration.
Steps to a Seamless SD WAN Migration:
Baseline network performance (latency, packet loss) for existing MPLS, Ethernet and private connections.
Baseline user experience for business applications.
Test performance of ISPs, cloud networks and other connections (e.g. 4G/5G) that will form the SD WAN underlay.
Optimize BGP, DNS and CASB proxy redirection latency.
Monitor SD WAN performance to optimize traffic routing.
Identify performance issues originating from provider networks, collaborate to resolve them with clear evidence and insight.
Ensure connectivity and app performance exceeds baselines.
Benefits of SD WAN Migration Monitoring
Anticipate and mitigate SD WAN migration challenges
Migrate to SD WAN with the least-possible business impact
Accelerate SD WAN migration and exceed performance benchmarks
Identify and drive resolution of issues originating from ISPs and third-parties
When is SD WAN Migration Finished?
MPLS to SD WAN migration appears complete once legacy networks are retired. But unlike SLA-backed connectivity, SD WANs are built on a mix of public networks, local internet breakouts and provider peering arrangements (AS/BGP) without performance guarantees. Optimizing SD WAN performance is an ongoing activity that secures lasting benefits beyond SD WAN migration.
Maintaining Optimal SD WAN Performance
Software defined networks and the internet itself are dynamic by nature. Changes in SD WAN configuration, ISP or provider networks can quickly impact SD WAN performance. Continuously monitor SD WAN performance to rapidly detect degradations, restore and optimize performance.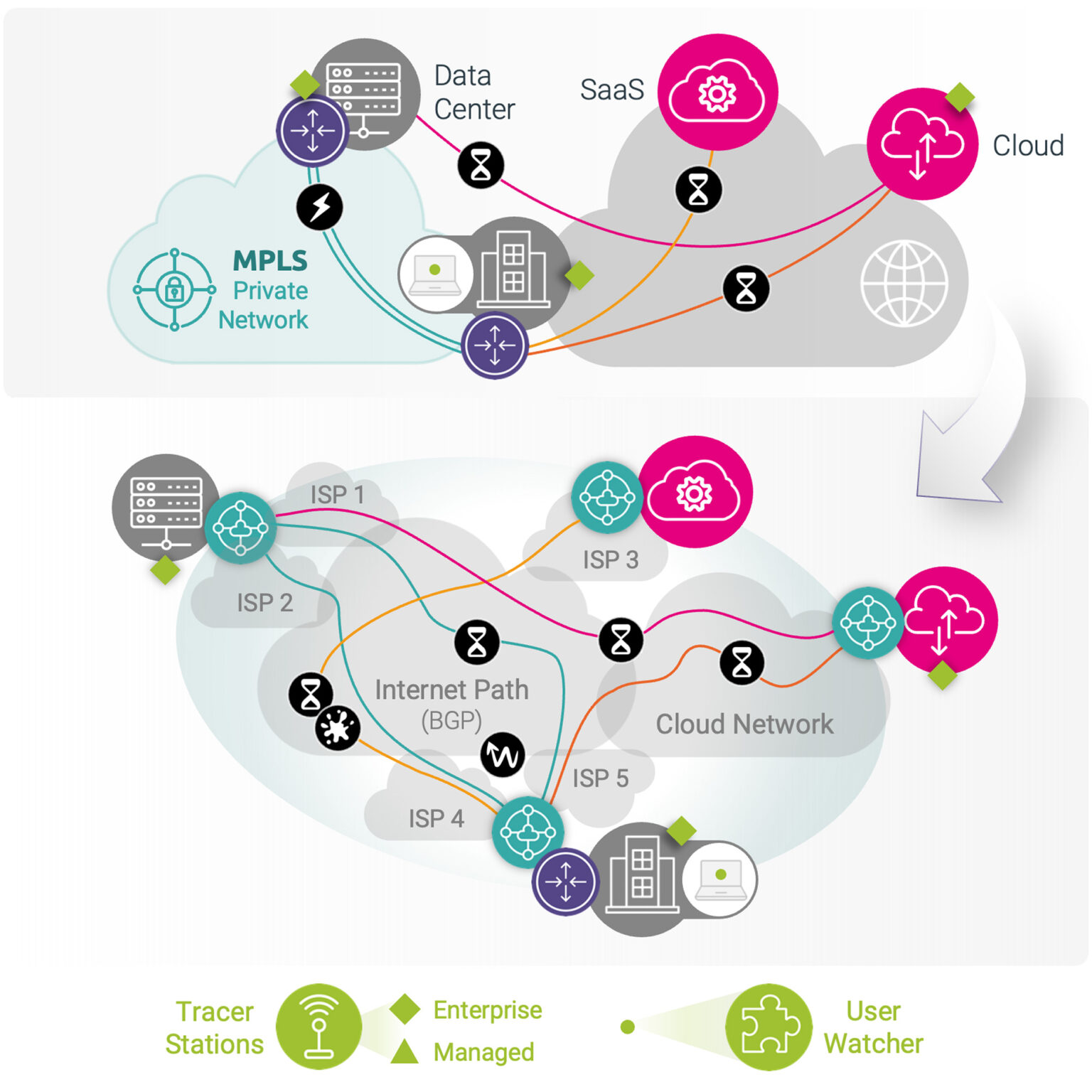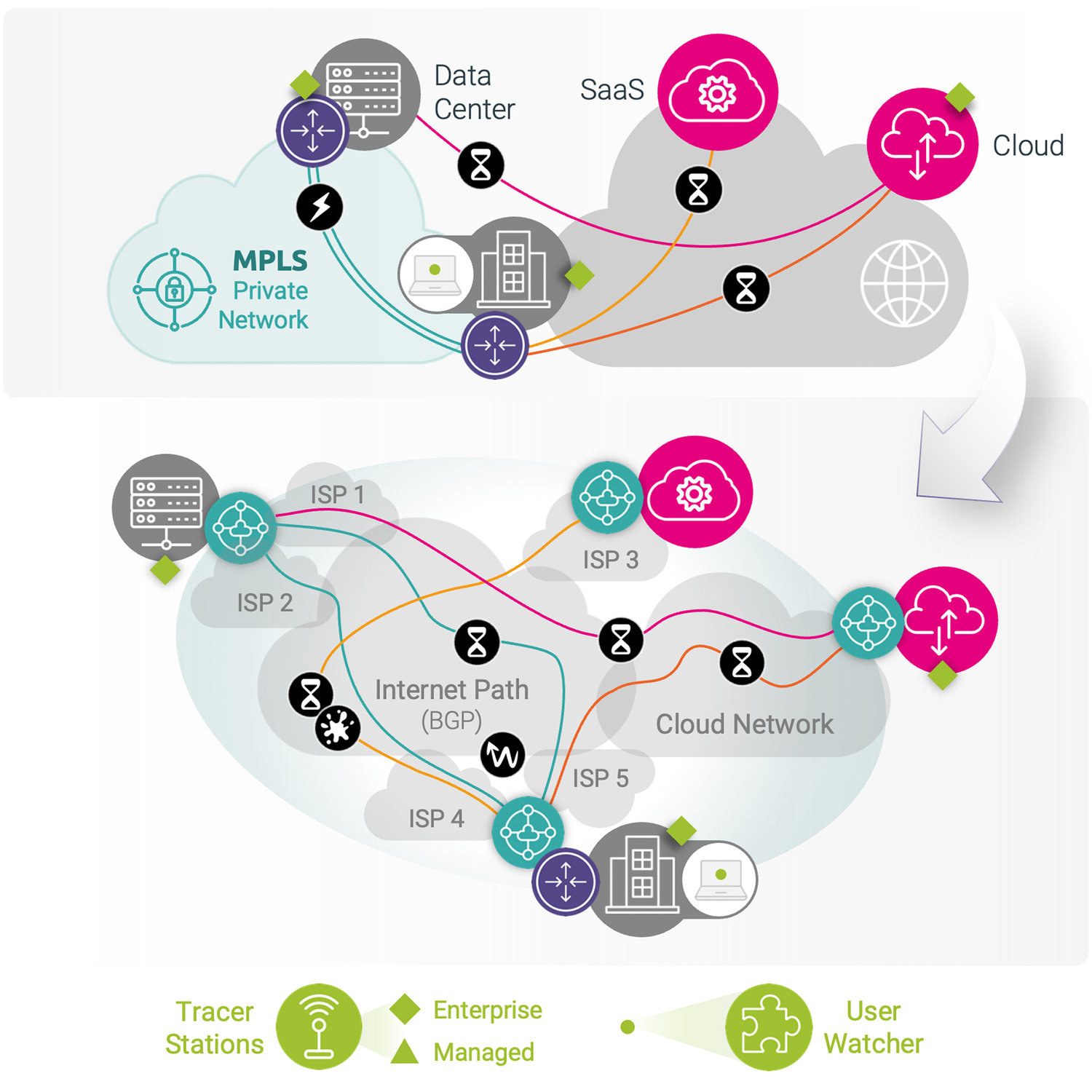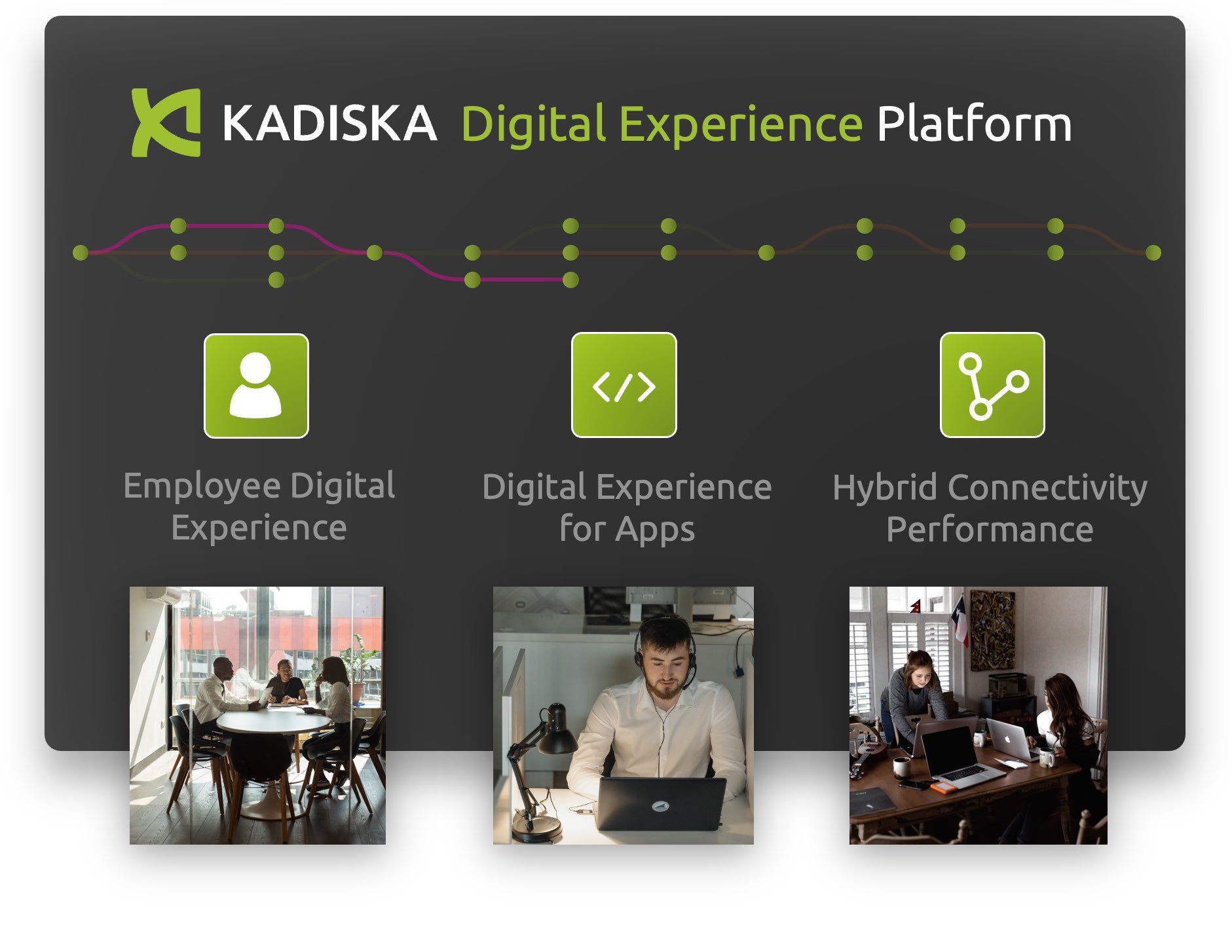 SD WAN Migration Performance Monitoring Platform
The Kadiska digital experience platform provides consistent, objective SD WAN performance monitoring to accelerate, validate and optimize SD WAN migration:
End-to-end, multi-provider, segmented network path performance
Correlated SD WAN overlay and underlay performance visibility
Digital experience monitoring for private, web and SaaS applications
Hundreds of test stations to monitor SD WAN from all regions and providers
Compatible with all SD WAN solutions and hybrid network deployments