SaaS Migration Monitoring
SaaS application performance monitoring to accelerate SaaS migration, optimize SaaS performance and secure the full benefits of SaaS migration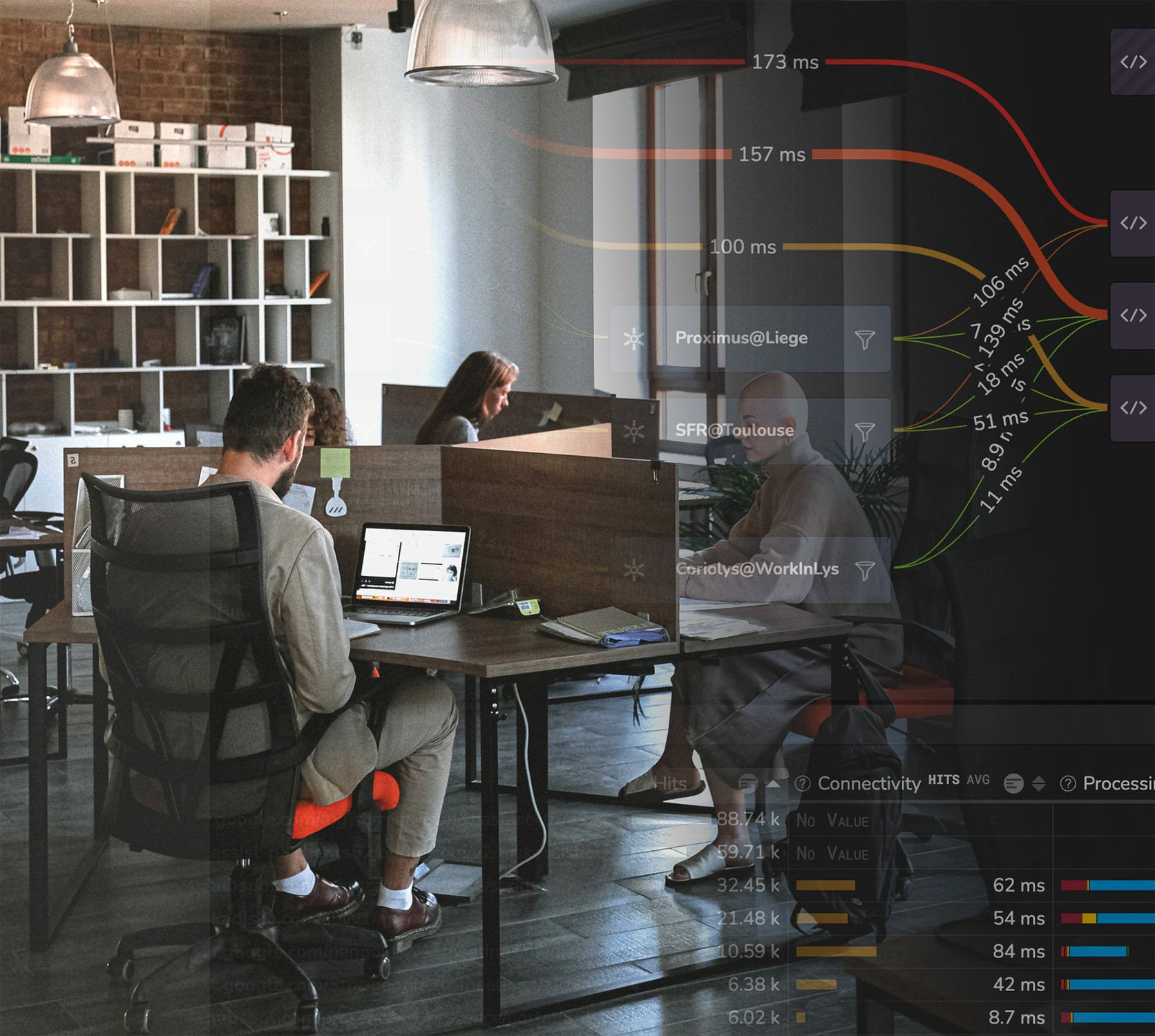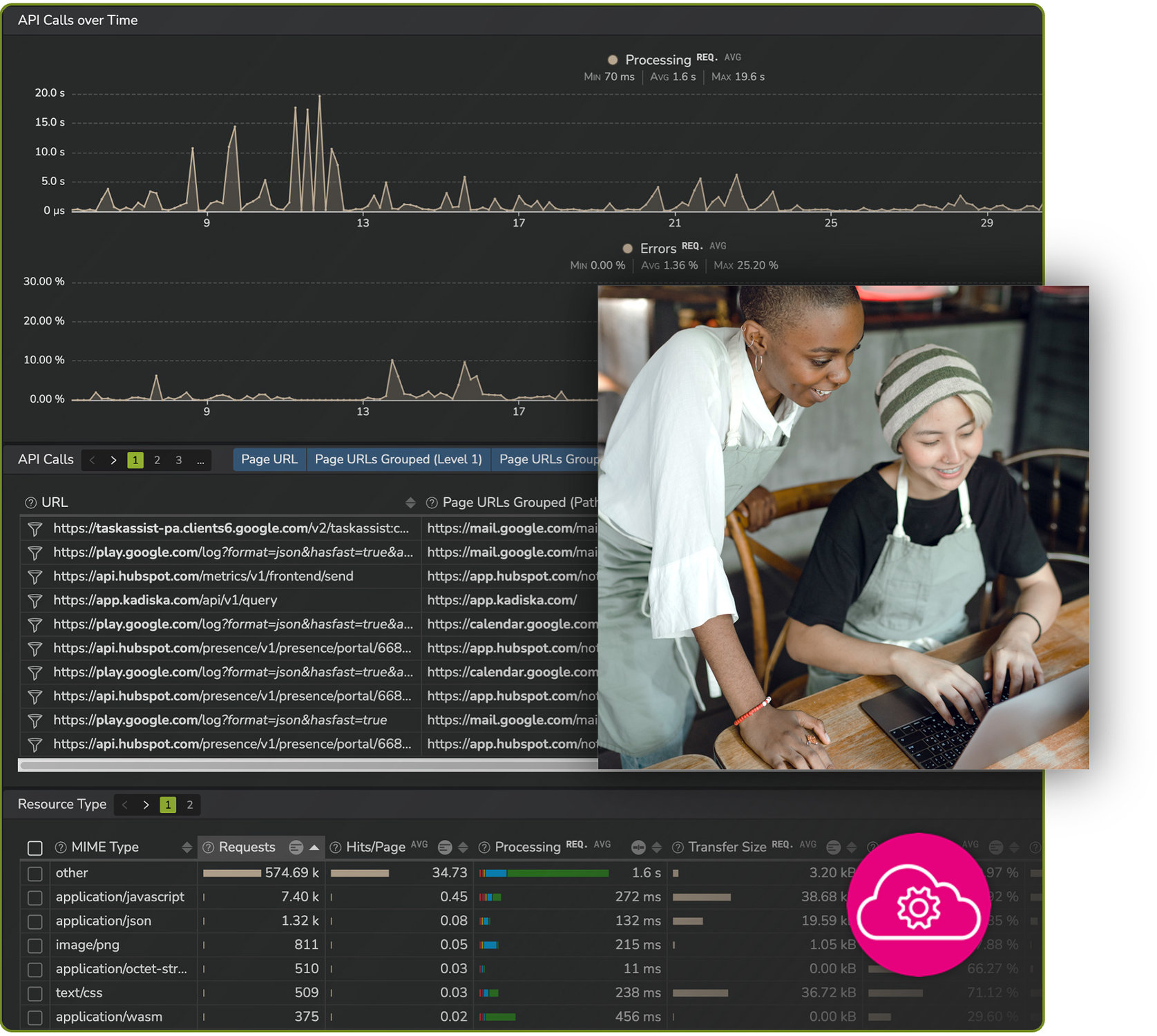 SaaS Migration Monitoring
SaaS migration and cloud migration projects can be delayed and derailed by unforeseen issues, including those already present before the transition. The benefits of SaaS migration—and business productivity—are impacted when teams struggle to predict and quickly resolve digital experience issues.
How to Accelerate SaaS Migration
Consistent user experience, application and network performance visibility before, during and after SaaS migration allows you to proactively identify and mitigate performance leaks, bottlenecks and risks across the end-to-end infrastructure that SaaS application performance depends on.
How to Ensure a Successful SaaS Migration
Benchmark user experience by location, connection and device
Map out network latency and path performance to SaaS hosts
Ensure BGP, CASB, DNS and SD WANs are optimized for SaaS
Verify SaaS providers have sufficient hosting / CDN coverage
Detect browser issues impacting loading and interactivity
Identify SaaS issues caused by third-party components
SaaS Migration Visibility Challenges
Widely distributed hosting, encrypted traffic and the inability to instrument SaaS applications prevents traditional network and application performance monitoring tools from effectively measuring SaaS performance.
Kadiska uniquely provides continuous insight across all stages of SaaS migration so you can identify performance gaps and optimize SaaS performance.
Benefits of SaaS Migration Performance Monitoring
Reduce delays caused by unforeseen issues: deliver on time, in budget
Ensure connectivity, browsers, zero-trust security and CDNs are optimized before SaaS migration begins
Accurately benchmark user experience before and after SaaS migration to demonstrate business objectives are met
Effectively resolve issues with SaaS and service providers with actionable data and clear root cause analysis
Ensure performance metrics are met and SLAs are enforced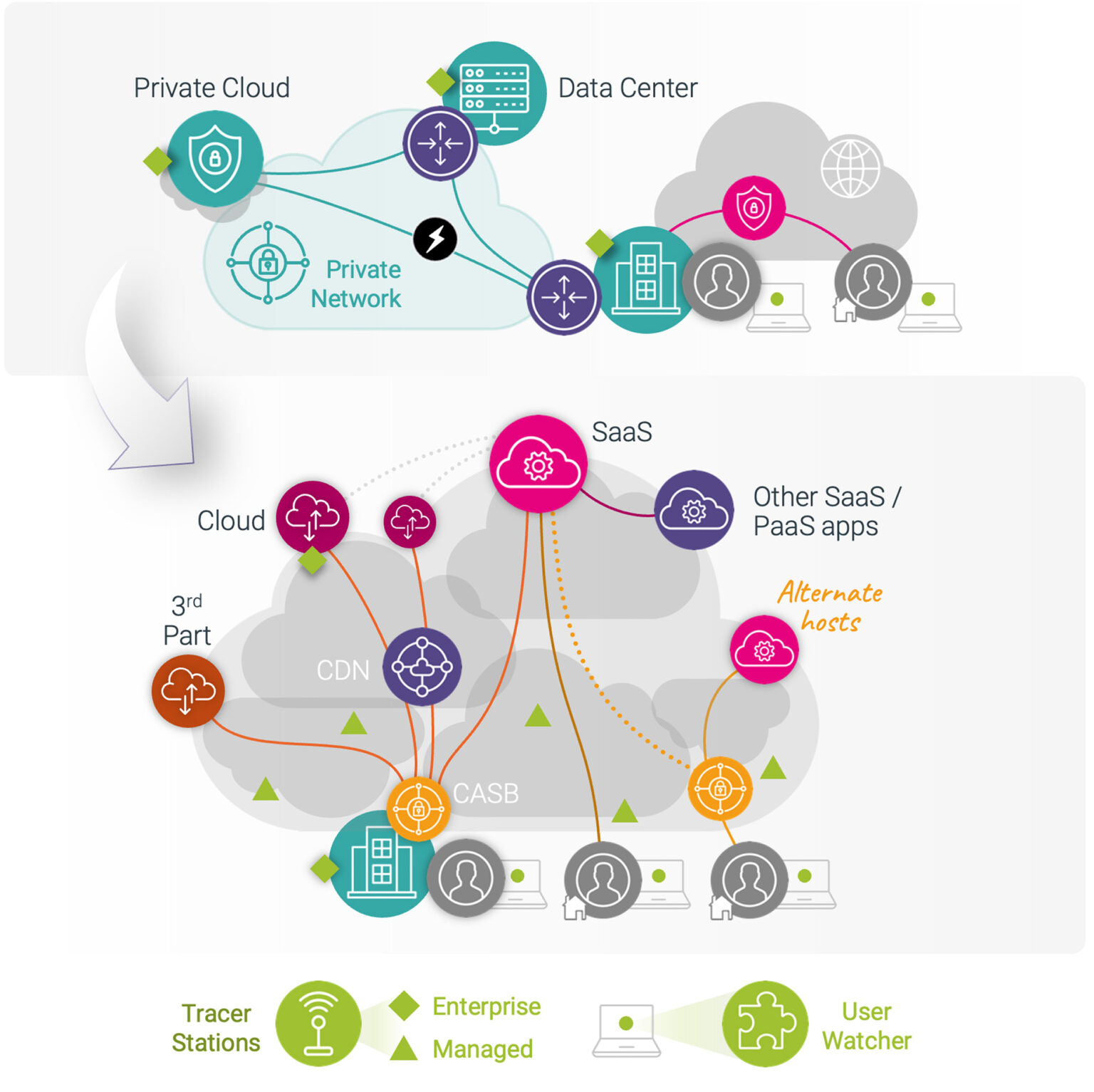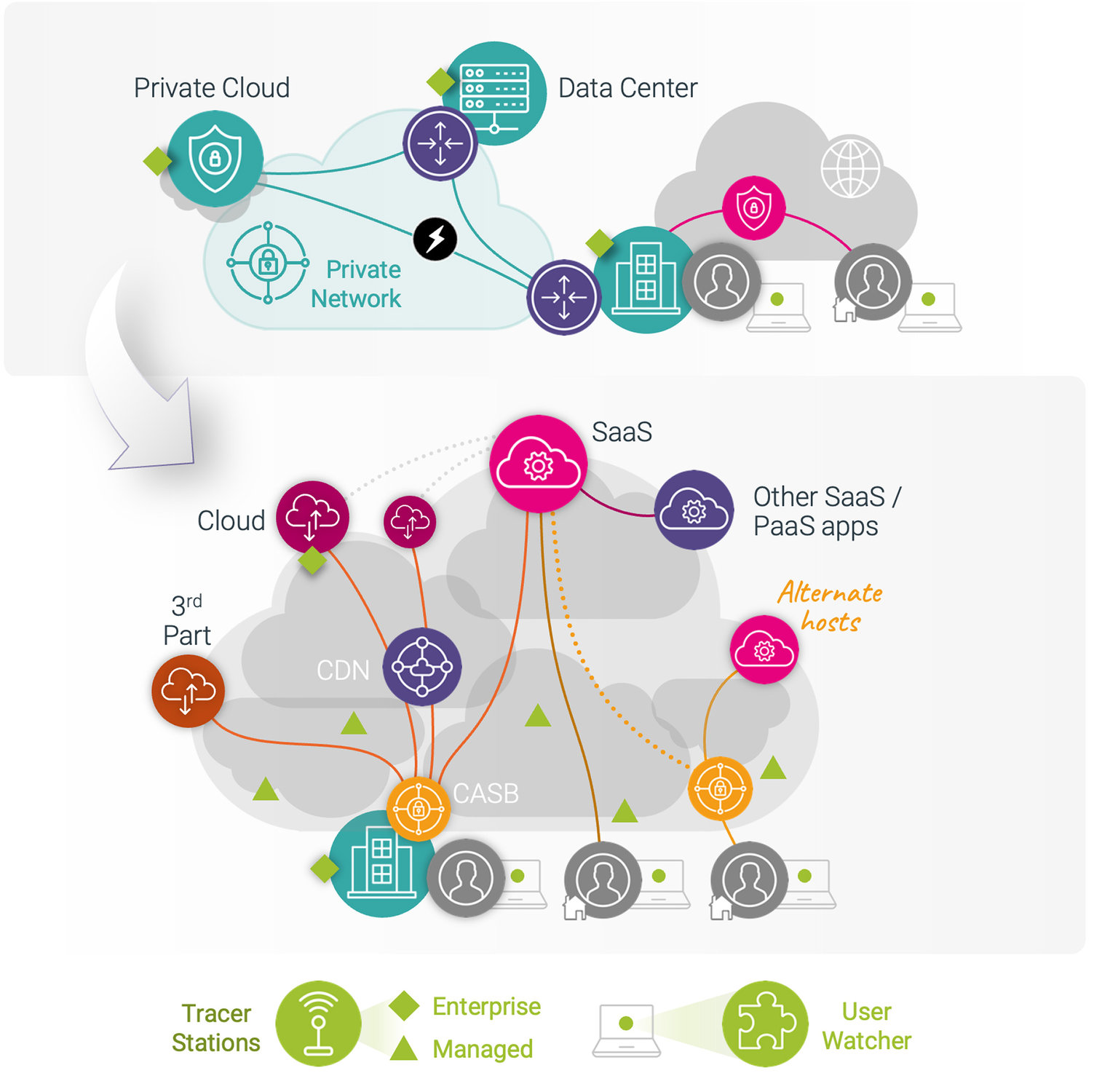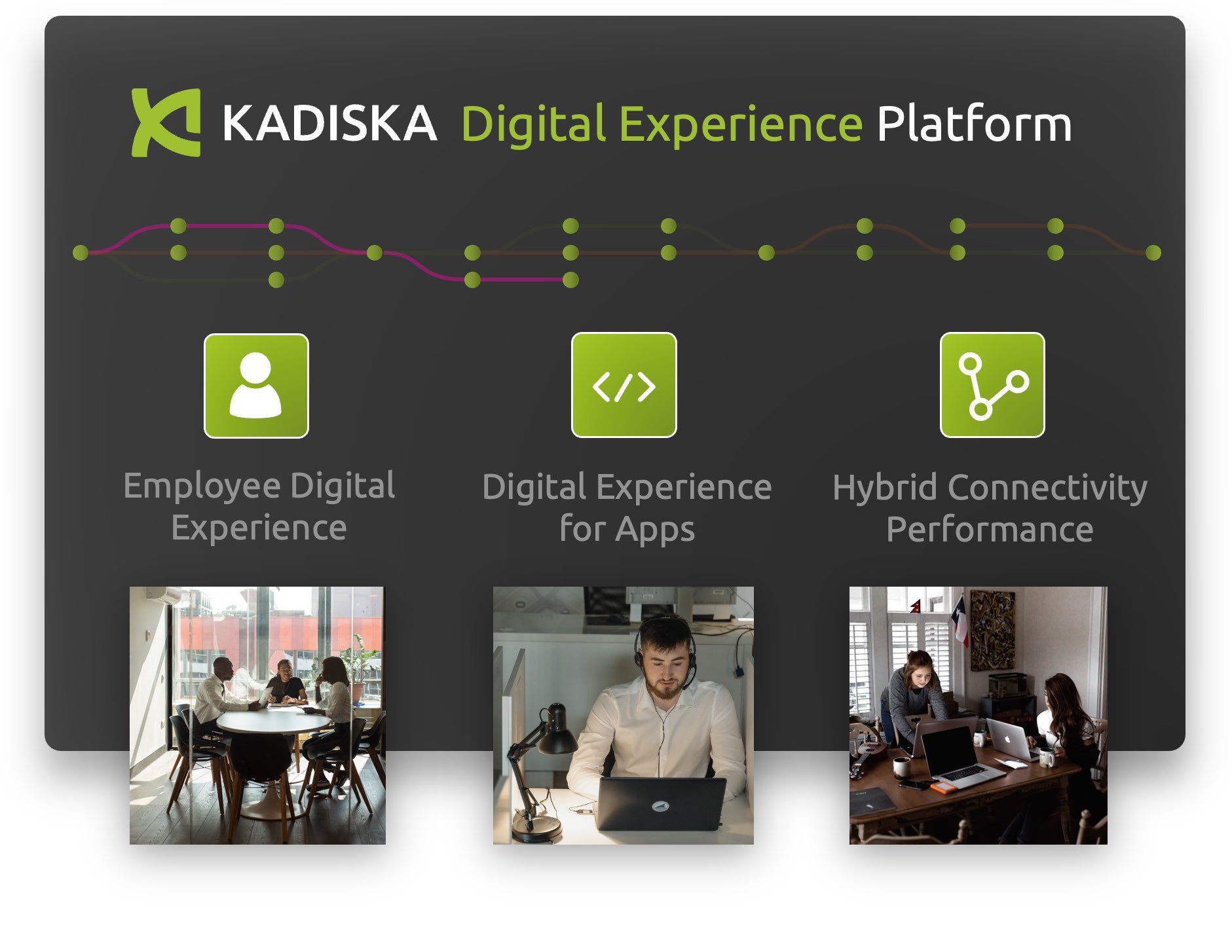 SaaS Migration Performance Monitoring Platform
The Kadiska digital experience platform combines user experience monitoring with in-depth network and application performance visibility to guide your teams to a successful SaaS migration. Once the migration is complete it continuously monitors SaaS performance to maintain peak performance.