IT network operations monitoring, performance troubleshooting and optimization for hybrid, private and SD WAN network operation, VPN and internet performance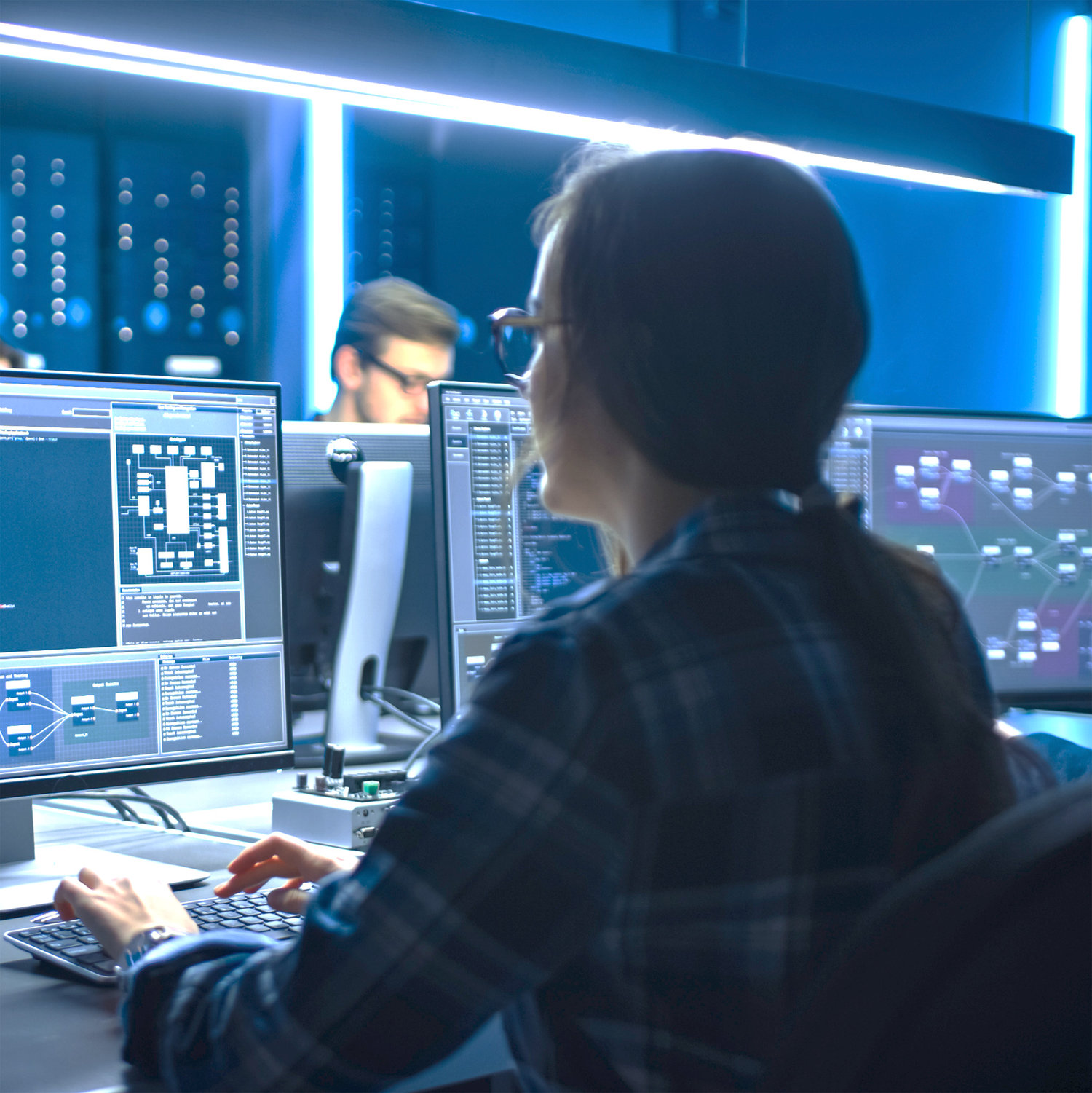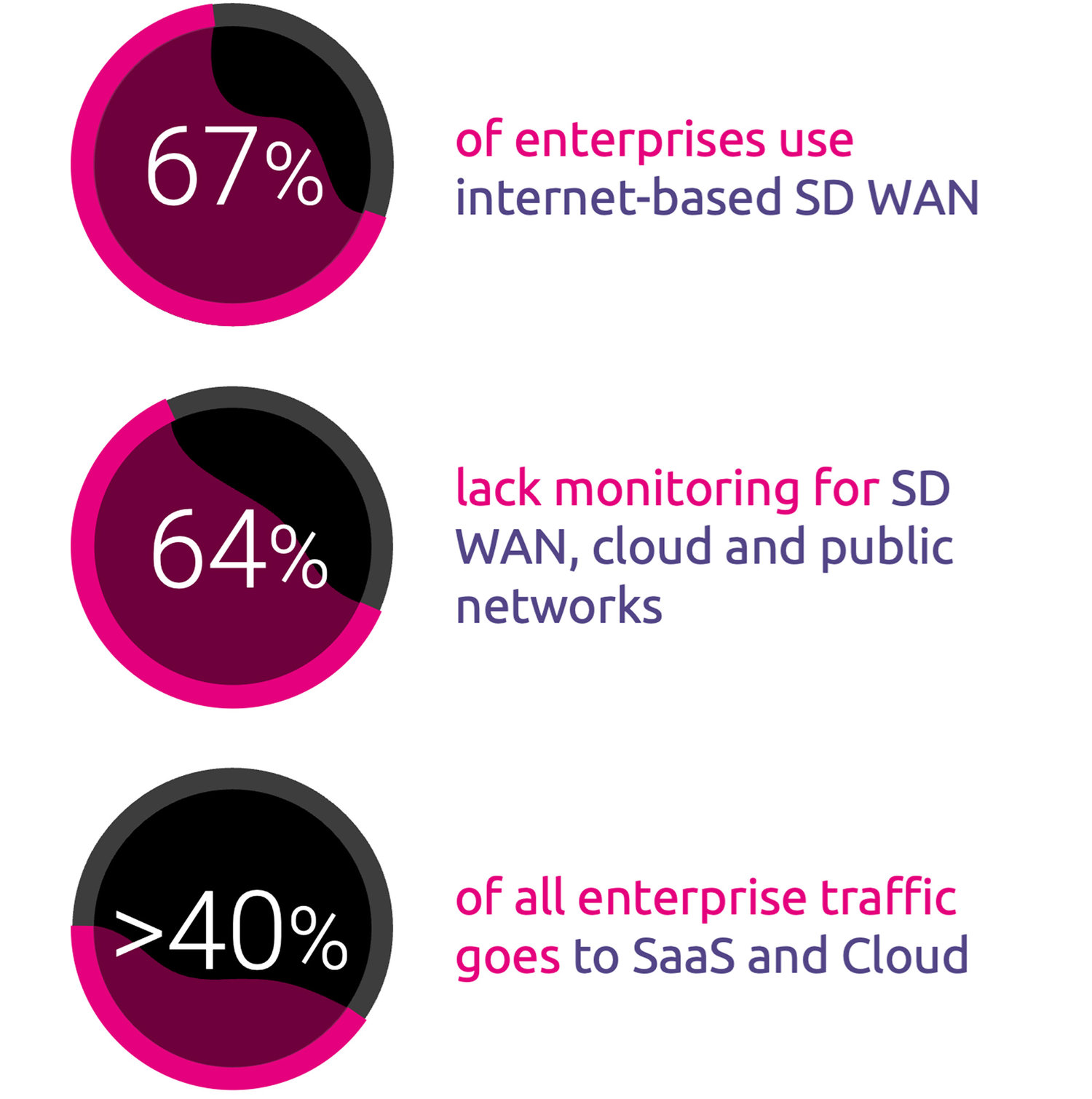 Network Operations Context
IT network infrastructure teams manage the performance of complex hybrid networks, cloud networks, SD WAN, VPNs, internet access and private connectivity, as well as multi-cloud access and interconnect. The network operations center (NOC) also oversees the performance of SD WAN migration and connectivity issues experienced by work from home employees connecting with their own ISPs and secured by cloud access security brokers (CASBs).
What is Network Operations Today?
Network operations management of hybrid, internet-based and software defined connectivity performance is overwhelming compared with private lines and traditional WANs. While two-thirds of enterprises use SD WANs with the internet as a primary network underlay¹, 64% say their existing monitoring tools are not sufficient to manage SD WAN, cloud networks and the 40% of network traffic heading to SaaS and the cloud².
Network Operations Challenges
Existing network performance monitoring (NPM) solutions that rely on network traffic analysis lack adequate visibility across the dynamic networks that connect employees to SaaS and cloud-hosted applications. Flow-based network performance monitoring and diagnostic tools (NPMD) are ineffective when users and hosts are highly distributed and traffic is strongly encrypted. SD WAN solutions' monitoring capabilities report network overlay performance metrics, but lack per-provider and per-hop route insight into underlay network latency, loss and path length.
These factors result in performance monitoring blindspots that make it difficult for network operations teams to detect, isolate and resolve degradations impacting customer digital experience, employee and business productivity.
The Network Operations Visibility Gap
Application-aware network performance monitoring impacted by TLS 1.3 encryption
Low visibility into work-from-home ISP and local internet breakout performance
Difficult to diagnose latency introduced by DNS resolution and CASB traffic redirection
Hard to isolate connectivity bottlenecks between users and SaaS / PaaS / cloud
Lacking in-depth network underlay to optimize SD WAN connectivity
Leading network path monitoring solutions are costly when deployed at scale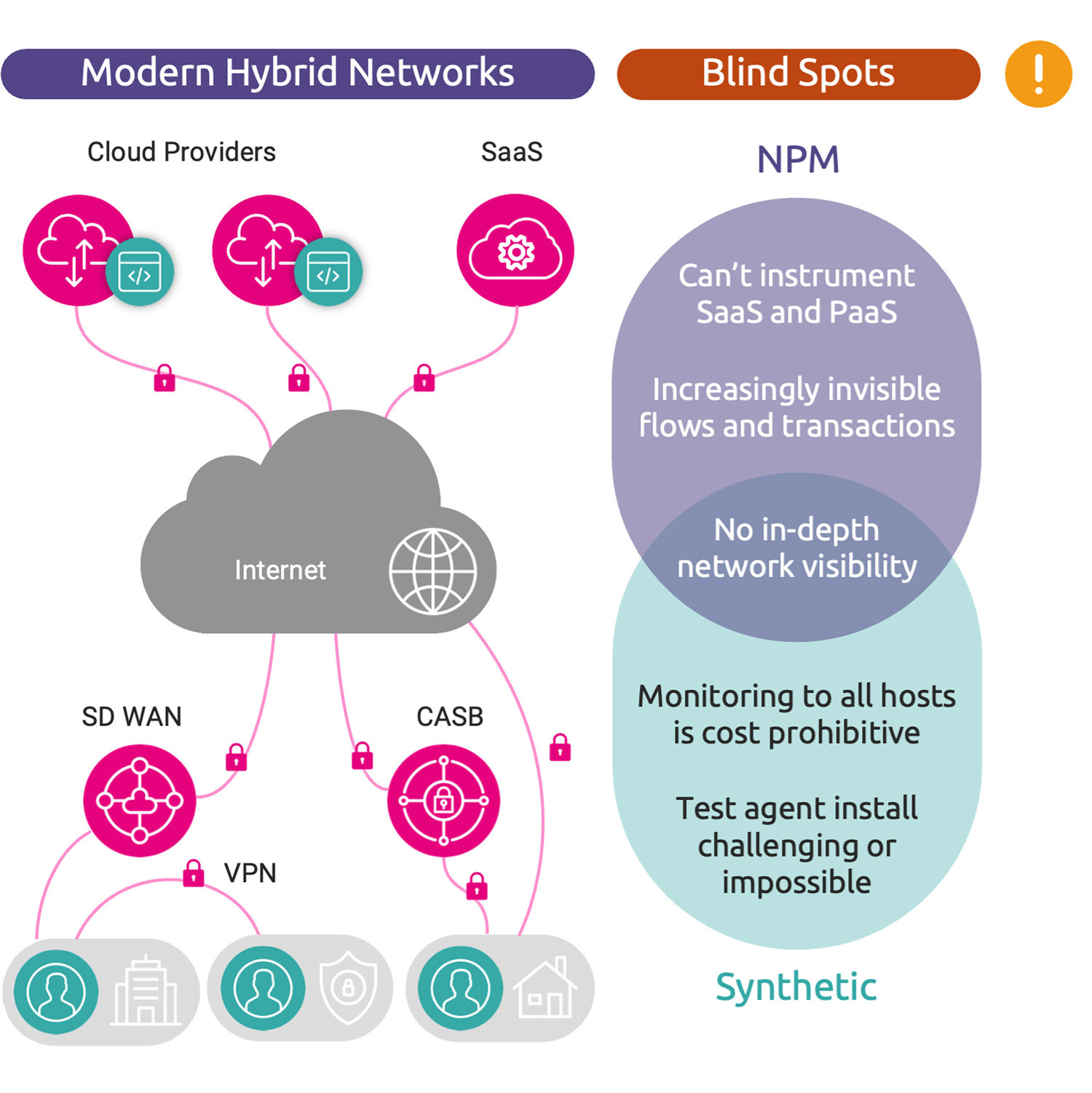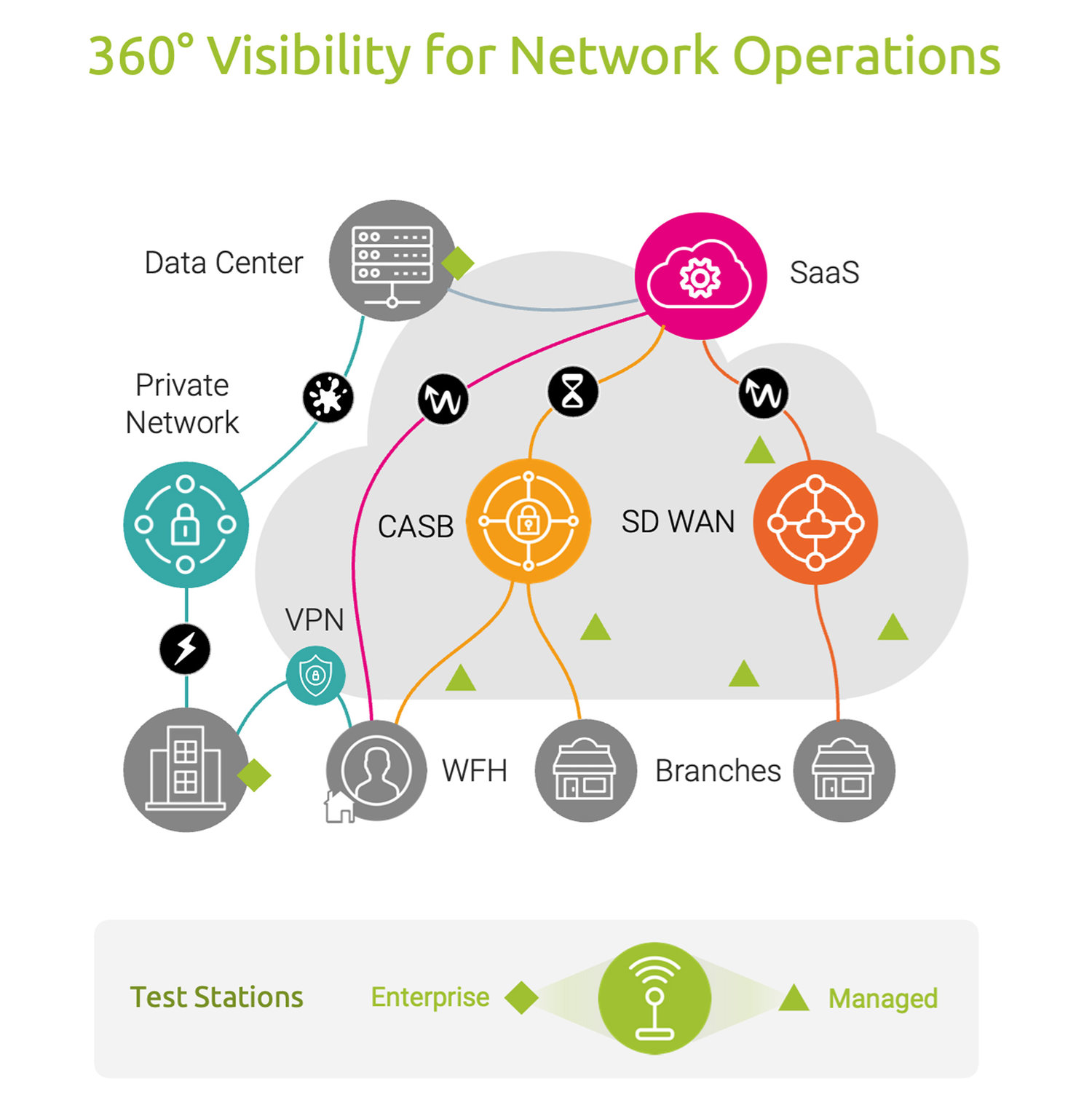 Network Operations Monitoring Solution
Network operations monitoring solutions need to provide full visibility into cloud and internet-based network performance issues, their scope, impact and root cause so network operations can quickly troubleshoot and optimize hybrid connectivity—SD WAN, internet, private and cloud networks, SGW/CASB and VPNs— from all users to SaaS, clouds and data centers.
The Kadiska platform continuously monitors hybrid and cloud network performance to business critical sites, SaaS and web applications using a global network of shared and private test stations. It combines this in-depth path performance visibility with digital experience monitoring so network operations can quickly determine how connectivity performance impacts users, and which reported issues are thiers to resolve.
Monitoring Visibility for Network Operations
Network infrastructure teams gain end-to-end insight across hybrid connectivity:
Dynamic full-path visibility across public and complex networks
Insight into SD WAN underlay and overlay network performance
End-to-end and per-hop latency and loss metrics
Current and historic path performance by region or site
BGP / AS route monitoring
Digital Experience Platform for Network Operations
Kadiska's global network of test stations recreate user conditions and continuously trace path performance from any location. Add private test stations to monitor SD WAN and direct cloud connections from enterprise, branch and retail sites. The industry's most complete network path monitoring capabilities allow you to track DNS resolution issues, CASB proxy redirections, correlate path and performance over time, monitor SD WAN overlays and underlays, and immediately detect congestion and faulty devices along the end-to-end route from users to clouds and applications.
Benefits to Networks Operations Performance
Immediately determine if performance issues are network-based, and pinpoint their origin
Identify routing and performance issues impacting user experience
Isolate routes with high latency, loss, path length, instability or inefficient redirects
Effectively manage SD WAN and connectivity providers
Accelerate problem resolution and optimize cost and network performance to all sites