Solution Brief: Salesforce Digital Experience and Performance Monitoring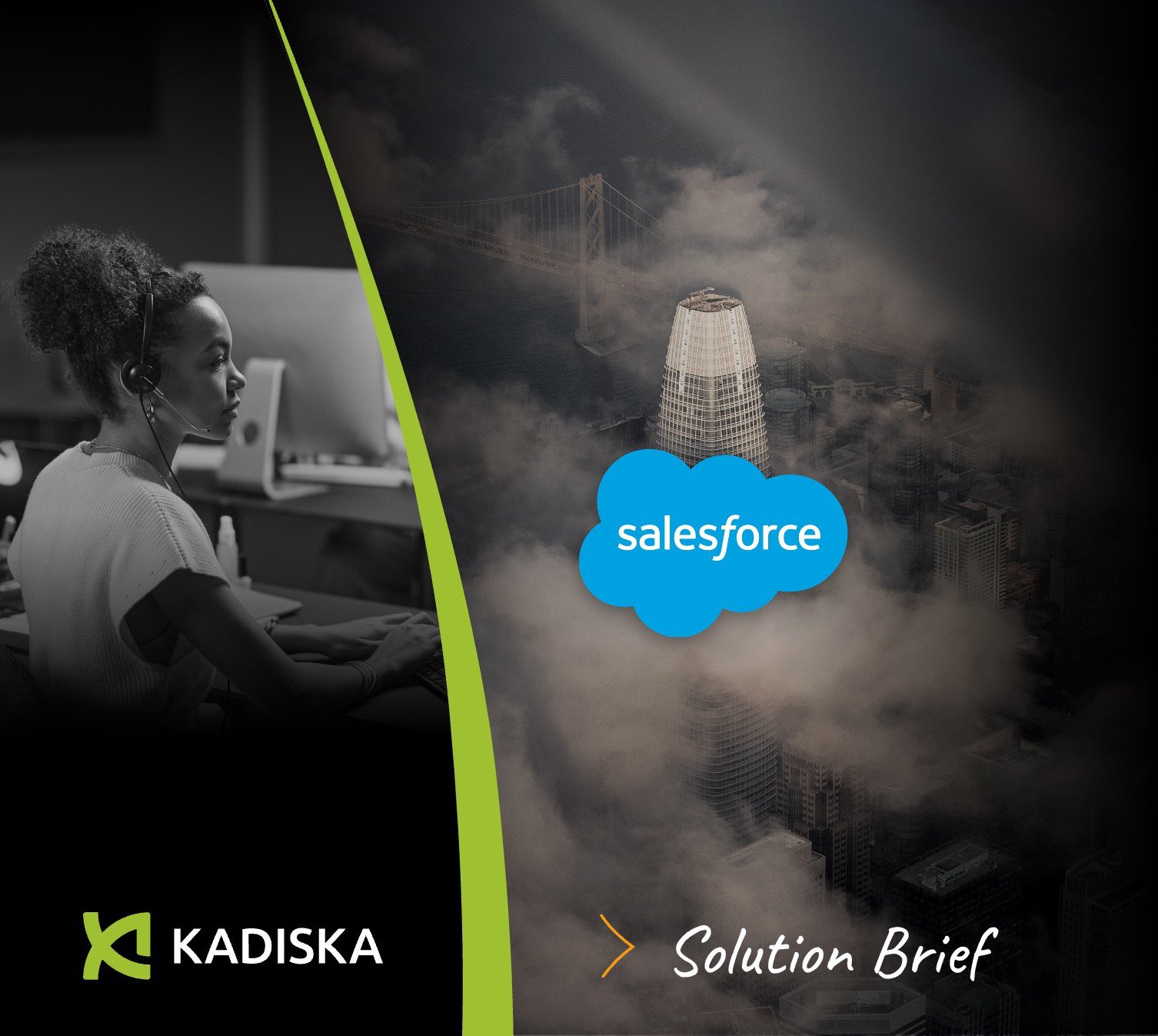 The Salesforce Visibility Gap
Salesforce–as a business critical SaaS application–requires a new level of monitoring and proactive performance optimization to ensure employees have a productive digital experience.
Salesforce is a highly dynamic platform, frequently integrated with third-party plugins, Force.com and cloud applications. When combined with onsite, work-from-home and mobile users accessing Salesforce.com via the internet, SD WAN, CASB/SASE and zero-trust networks, its difficult to determine the source of frequent performance degradations, their scope and root cause.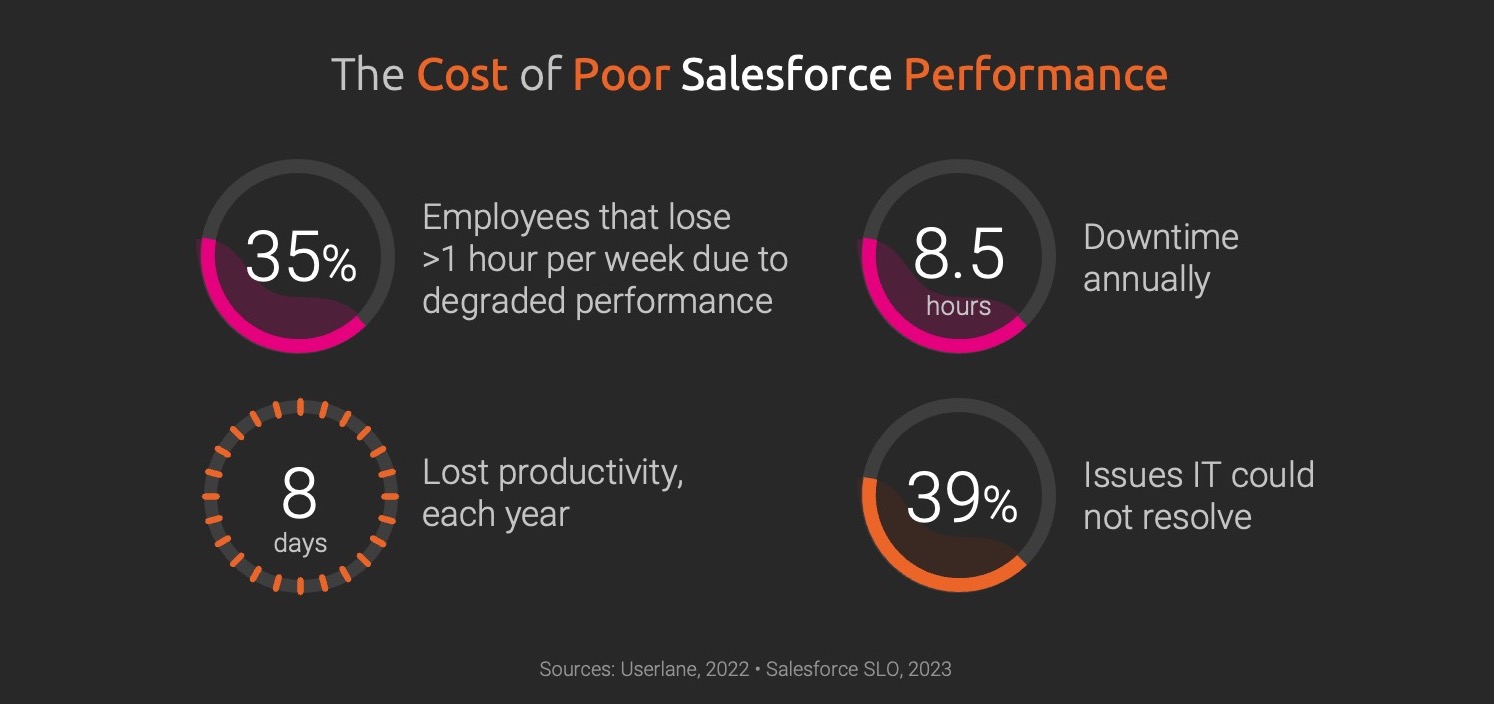 Salesforce Observability Essentials
Comprehensive insight into Salesforce and integrated application performance.

Application, connectivity and device performance visibility integrated with real user experience monitoring.

Path tracing and per-hop visualisation for networks including private, hybrid, cloud, and SD WAN.

Guided analytics to drill down into the relationships between user-impacting events and the underlying infrastructure.

Transparent insight into the performance impact of secure gateways (SASE, SGW, CASB, ZTNA) and VPNs.

Comparing performance of on-site, mobile, and remote users

Ability to link Salesforce performance issues to devices and browsers
To achieve this level of insight, real-time digital experience combined with cloud-native network and application performance monitoring is required.

The Solution
Kadiska delivers 360° visibility into Salesforce performance and the resulting employee digital experience from anywhere they work. Our self-driving monitoring platform means your team stays focused on fixing issues, not maintaining 'one more tool'.
100% monitoring coverage across all Salesforce modules, Force.com PaaS applications, cloud-hosted services and third-party plugins–including all transactions between them.

Complete network performance visualization across all user locations and connectivity paths.

Real-time user monitoring to assess each employee's digital user experience based on context and location.

Frictionless, agent-free deployment within minutes.

Cost-efficient regional-to-global scalability.
Kadiska's integrated analytics breaks down Salesforce app response time across underlying infrastructure layers and locations—device, network setup (DNS, TLS), internet path, CDN, cloud, page load and API processing—and identifies the impact of redirections on Salesforce and integrated application performance.
Benefits
Detect Issues
Identify productivity-impacting Salesforce performance issues affecting any user, region or site, including intermittent, recurring degradations. Prioritize proactive performance optimization opportunities by understanding their business to maximize business productivity and IT efficiency.
Pinpoint Their Origin
Diagnose issues using intelligent insight across user interactions, Salesforce modules, integrated plugins and underlying network, device, security and hosting infrastructure. Integrated, correlated analytics focuses teams by eliminating guesswork.
Rapidly Resolve
Reduce MTTR from weeks to minutes. Resolve issues outside of your control through data-driven collaboration with Salesforce, internet, and application vendors. Optimize the employee experience and instantly verify the outcome.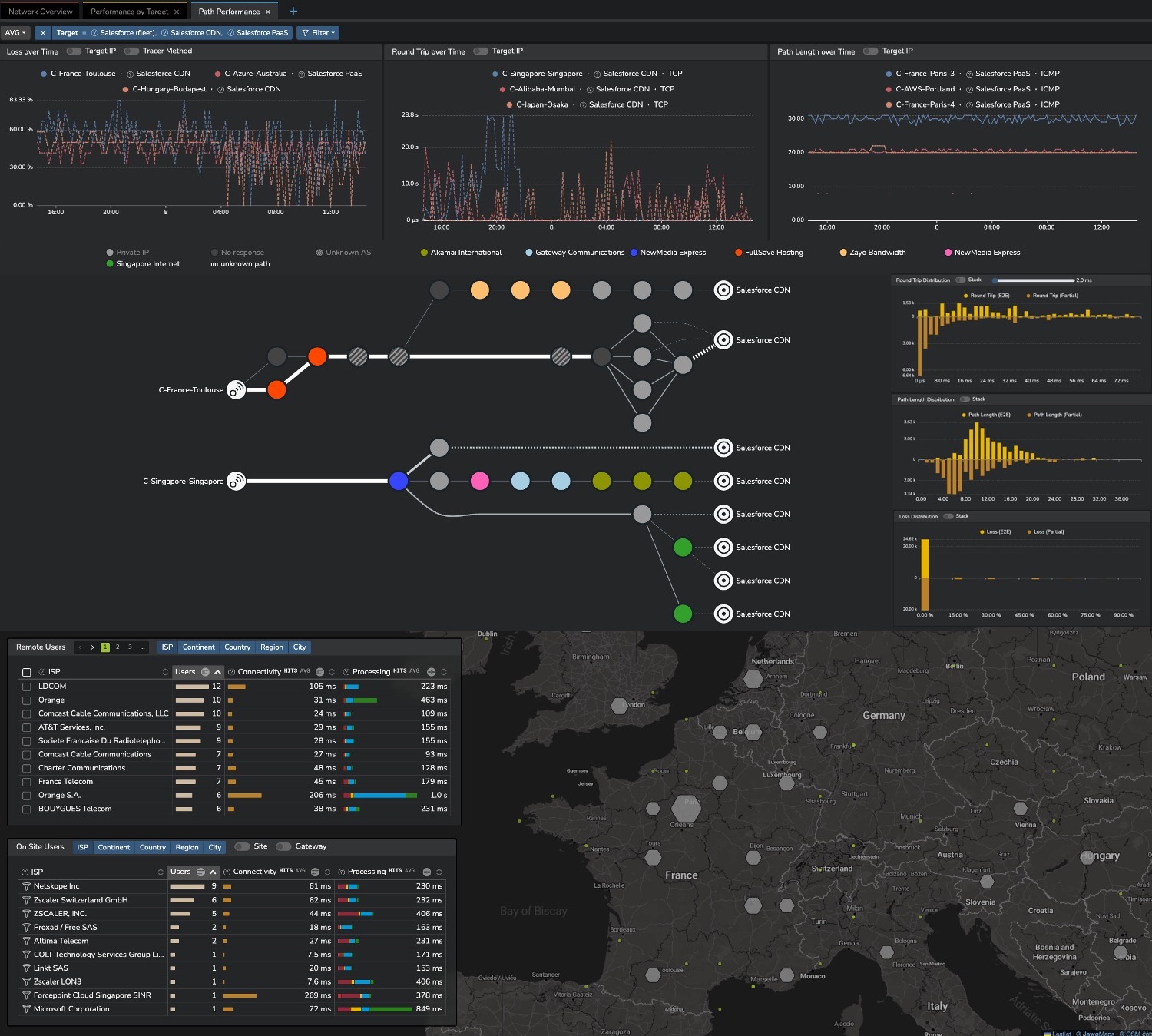 Agent-Free Endpoint Monitoring
Non-intrusive browser-level instrumentation
Low-overhead metrics generation
Track employee activity and digital experience whether onsite or remote
Understand your Salesforce user base to optimize license usage
Real-Time Alerting
Be notified immediately when degradations occur
Access the original context of the issue immediately
Understand if network, endpoint, or Salesforce are the origin
Alert the correct team and respond before issues escalate
Evidence-Based Vendor Management
Hold Salesforce, network providers and vendors accountable for performance issues
Configure secure access networks (CASB, SASE, ZTNA, VPN) to improve Salesforce performance and and digital experience
Optimize connectivity options including internet providers and SD WAN traffic routing
Total Salesforce Observability
The Kadiska digital experience platform was created to track the performance of SaaS applications like Salesforce, PaaS-hosted Force.com programs, and the numerous integrated third-party extensions whose performance all contributes to the overall user experience.
In order to pinpoint connectivity, security, browser, and SaaS hosting issues affecting Salesforce performance, Kadiska directly measures network performance, application response times and errors for every transaction, host and user.
Use this continuous visibility to dynamically detect, diagnose, and resolve issues while enhancing Salesforce application performance, employee digital experience, and productivity.