SD WAN monitoring to optimize software defined networking latency and performance with SD WAN overlay and underlay network routing, path and provider visibility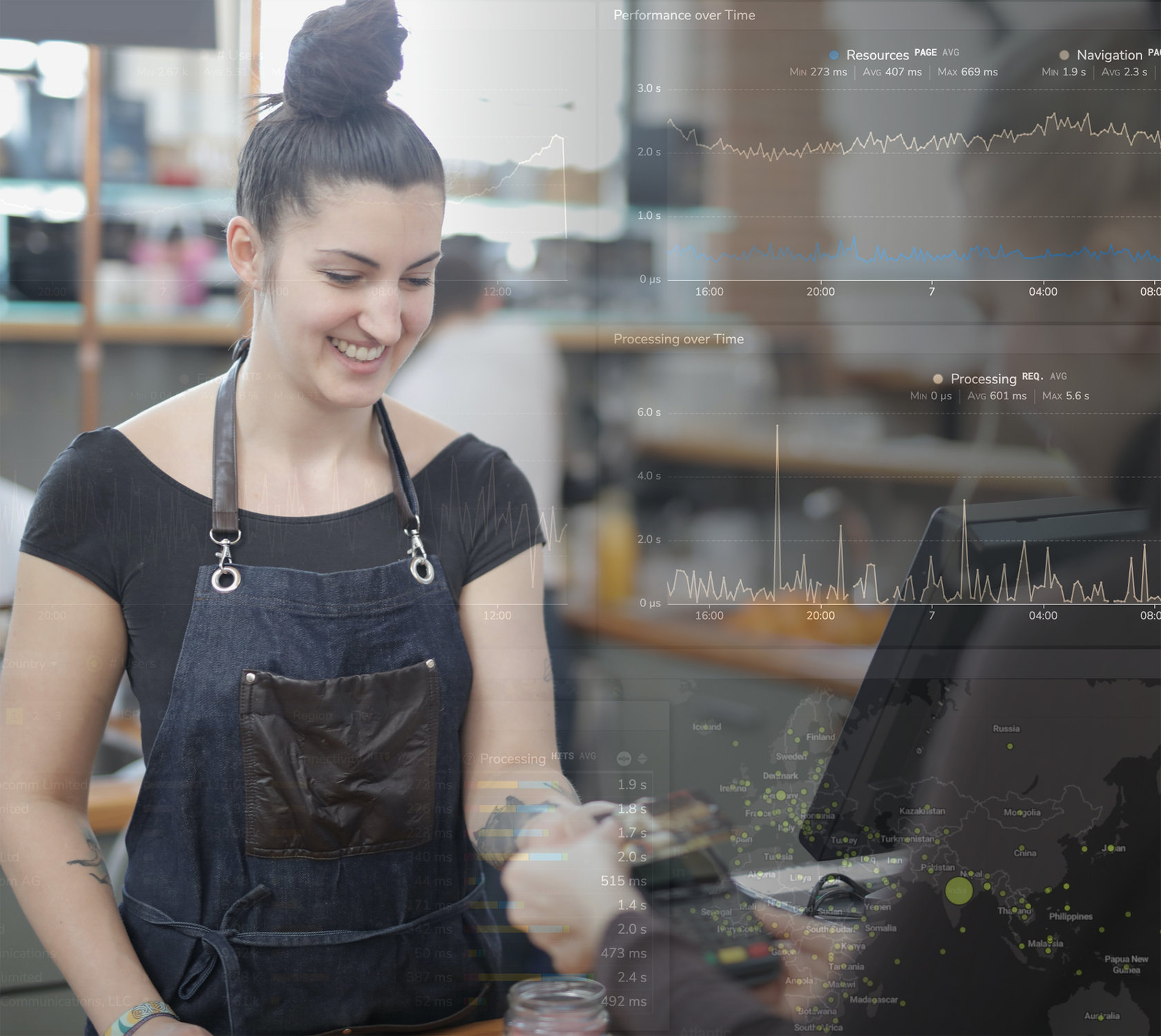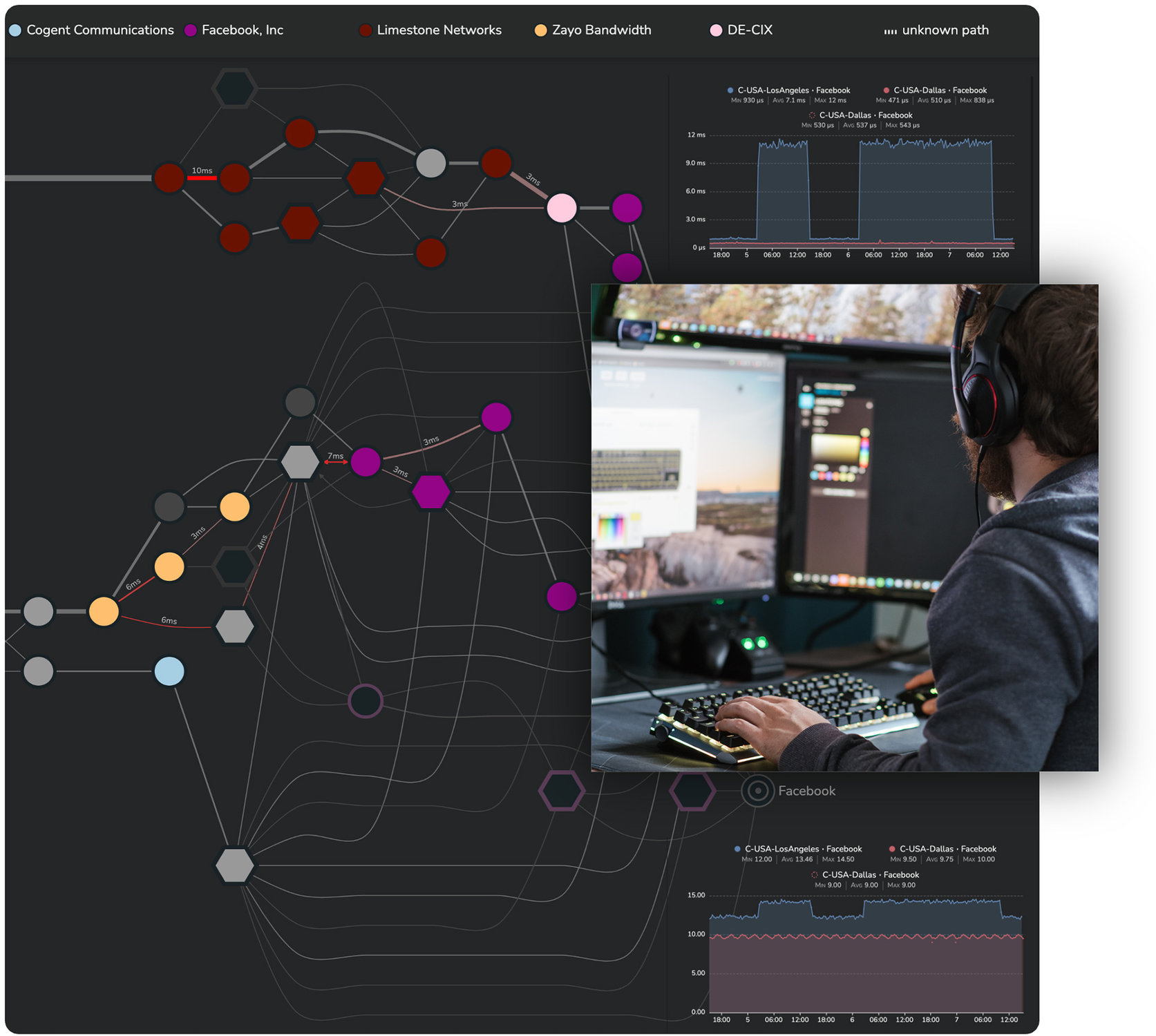 SD WAN networking solutions offer significant connectivity cost savings compared to private MPLS or Ethernet private lines, while promising to deliver higher performance and reliability than local internet access. In practice, SD WANs need to be carefully configured, monitored and optimized to deliver these benefits.
What Impacts SD WAN Performance?
Software defined networking solutions rely on a mix of public and private networks, their BGP routing policies and DNS services that can directly impact SD WAN performance. However embedded SD WAN network monitor capabilities lack in-depth visibility into the performance of this complex, dynamic underlay.
Top Issues Impacting SD WAN Performance
Optimal SD WAN monitoring tools reveal an array of issues that can regularly—and unexpectedly–degrade SD WAN performance:
ISP, cloud and telecom network performance: latency, loss and available bandwidth
BGP routing policies, CASB security redirections and DNS resolution issues resulting in suboptimal routes and degraded performance
Insufficient provider and route diversity causing bottlenecks along the SD WAN path
Sudden underlay route changes resulting in longer paths (hops), increased latency, instability and TCP retransmission
How Can SD WAN Performance be Optimized?
While underlay network performance is not directly within IT's control, effective SD WAN monitoring enables optimization of SD WAN routing policies to prioritize best performing routes, and identifies where additional connectivity options would improve SD WAN performance. It also reveals network performance issues ISPs may be unaware of, but can resolve when presented with actionable insight.
Monitoring digital experience and the full path between users, apps and clouds puts SD WAN performance in context to focus optimization and troubleshooting efforts on the right layer and location.
Effective SD WAN Monitoring
Correlate SD WAN overlay and underlay path and provider performance, latency, packet loss, congestion and route stability
Pinpoint network performance, DNS redirection and BGP peering issues across access ISPs, SD WAN and cloud networks
Hold productive conversations with providers under contract with evidence of issues and root cause insight
Integrate monitoring with SD WAN platforms to optimize automated traffic routing and policies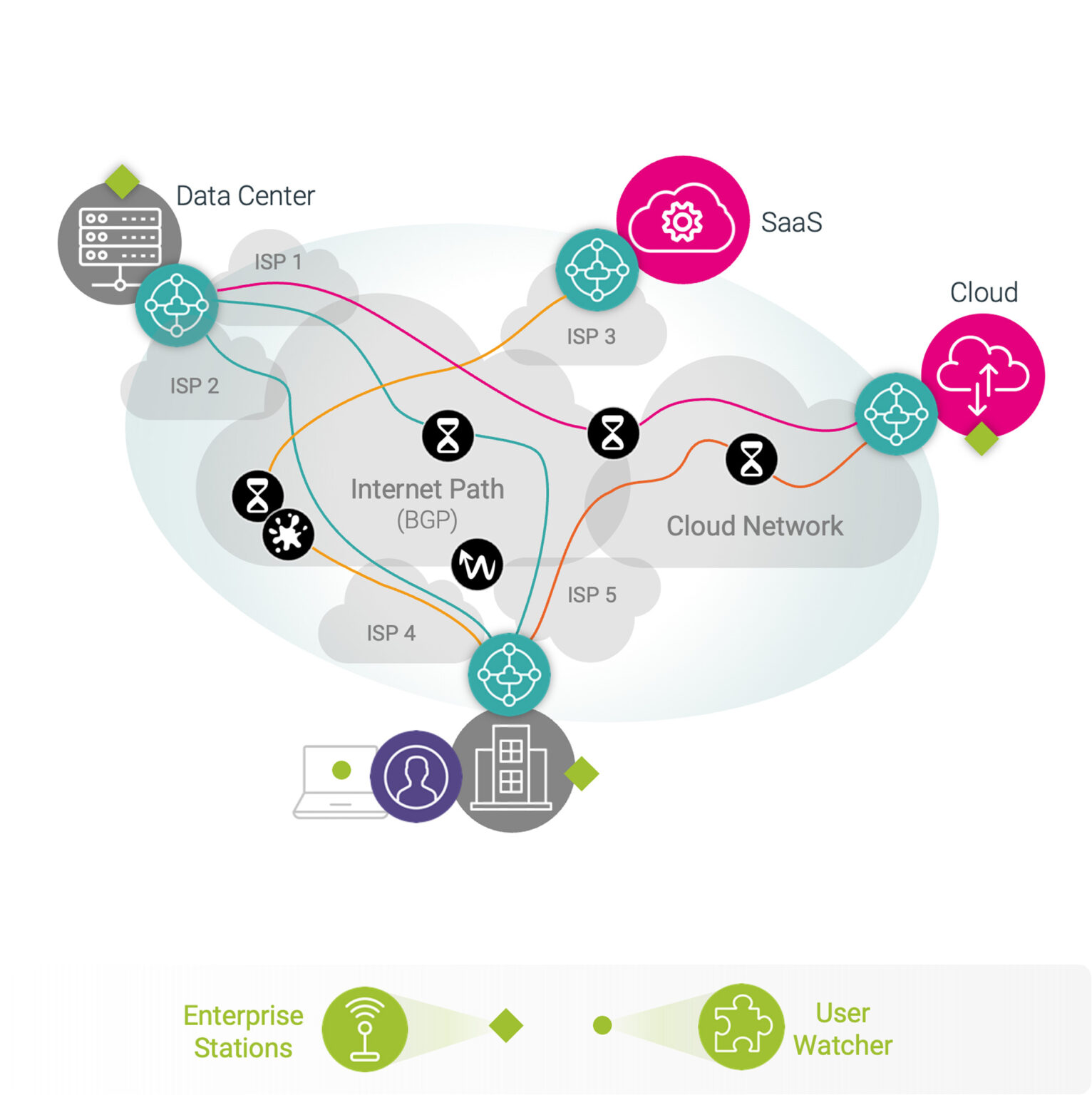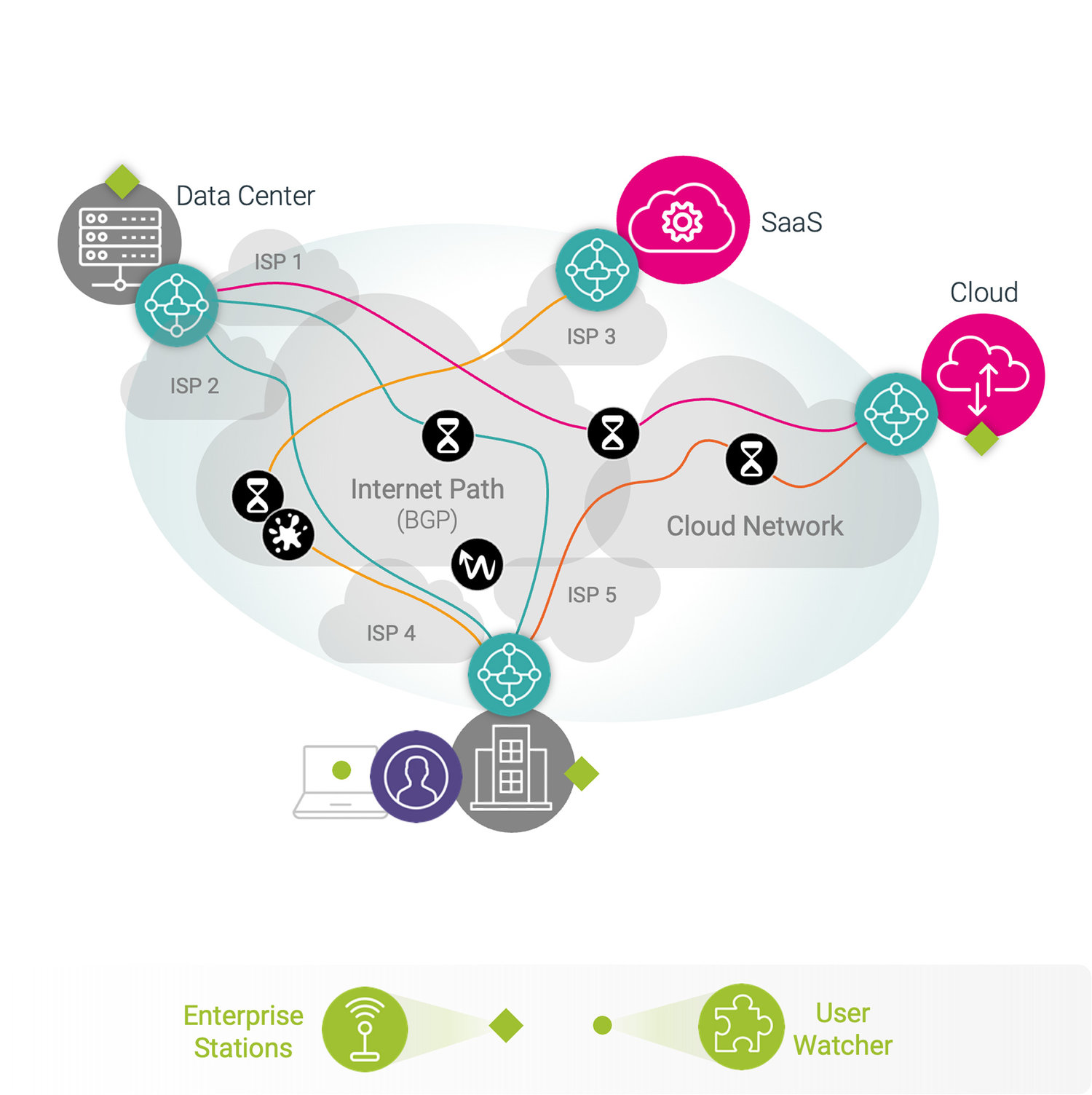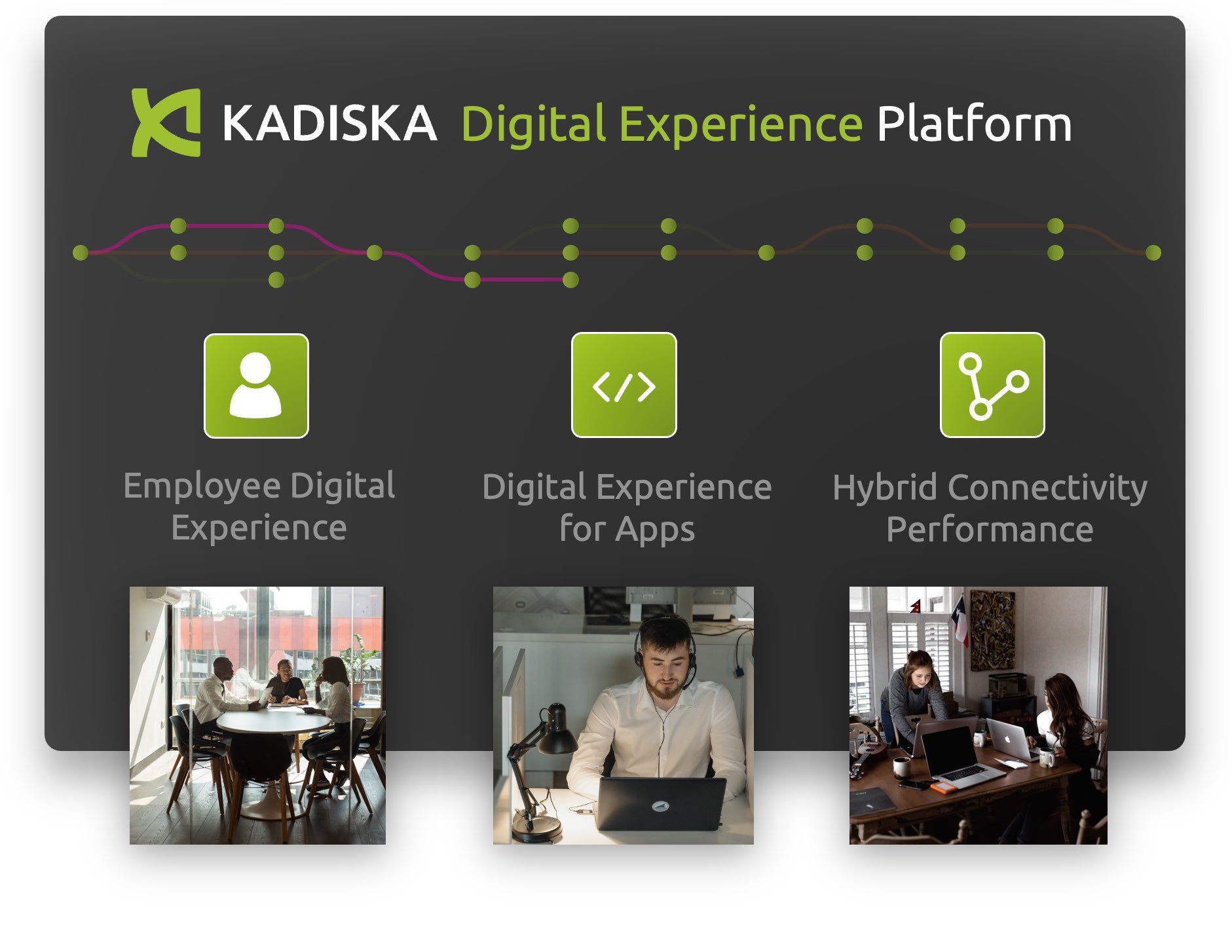 SD WAN Performance Monitoring Platform
The Kadiska platform monitors the performance of any SD WAN solution, its impact on application performance and digital experience. Test directly from SD WAN endpoints and hundreds of service providers worldwide to gain a vendor-neutral view into all SD WAN layers and the underlying networks they depend on.