What's Unique About Kadiska?
Monitor User Experience to Any App, Anywhere

Grasp the experience of your customers and partners, track change in time and understand how geographical location influences their user performance.
Combine Real User Analytics and Deep Dive Testing
Get a 360° visibility on digital experience by combining real user transaction data and deep dive testing to make the drill down from a high level view of user experience to the details impacting each infrastructure layer between your users and your platform.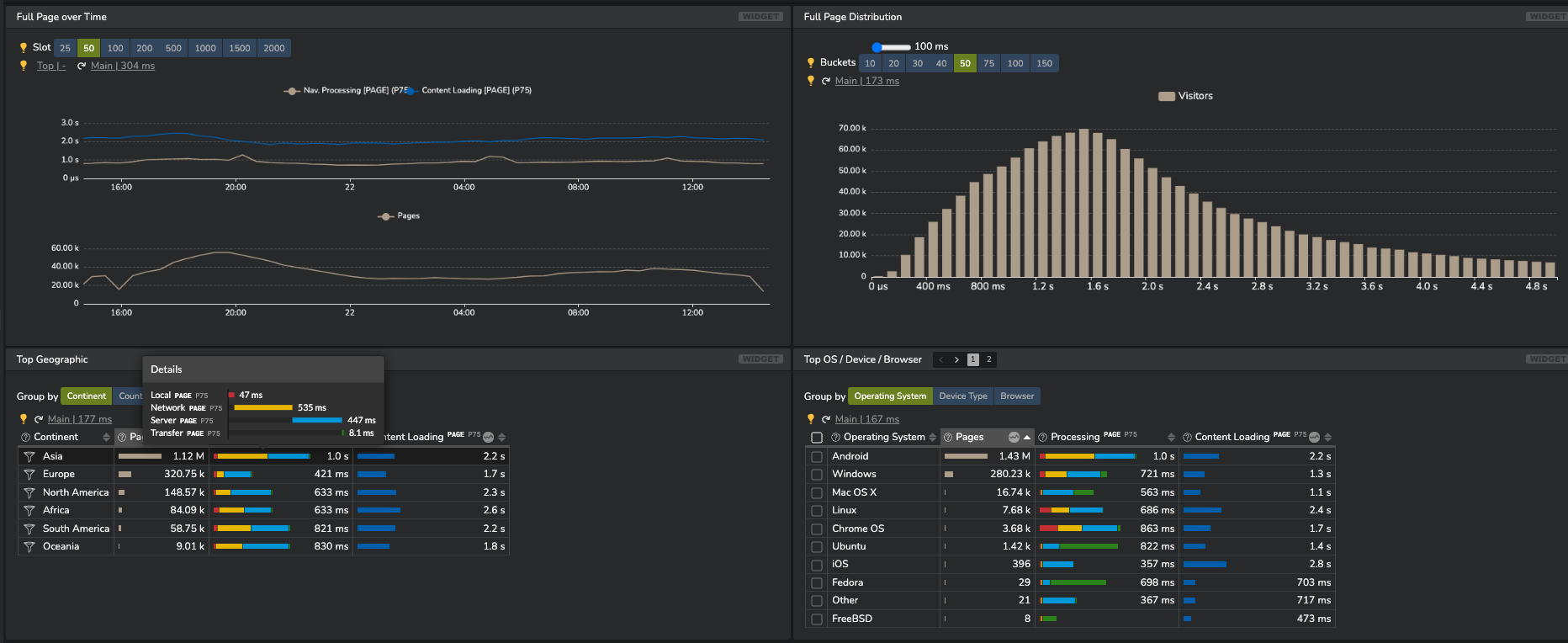 Global Test Infrastructure
Benefit in a single click of tests performed by hundreds of performance vantage points spread all over the world to replicate the infrastructure conditions experienced by your customers.
100% Visibility on User-to-App Path
Get a 100% visibility on the network path from your users to all the elements involved in your platform: CDN, cloud services, 3rd party, APIs, your cloud infrastructure. Benefits of Using Kadiska
Kadiska can monitor the experience of your SaaS users wherever they are:
Track performance from remote locations whichever connectivity they are using (local breakout, MPLS, DIA, SWGaaS…)
Understand any infrastructure factor impacting performance: DNS, Local connectivity, Internet/Cloud path
Track any degradation in the SaaS infrastructure
Easy to Deploy
Kadiska is natively designed for modern application and digital platforms and will deliver experience visibility in a way that:
Optimize time to market – Kadiska is so simple to deploy that it will not require resources to deploy. Your team will be able to focus their efforts on what's required to deliver the right user experience.
Focus on app development – Kadiska can be managed through tools your SRE/DevOps team is already familiar with, adding no workload for them.
Continuous Integration and Continuous Delivery (CI/CD) – Kadiska automatically adapts to the changes made to your application. You simply do not have to care about it.
Global Footprint
Kadiska's global network of performance stations makes sure your application is delivered with the best possible experience from any place on the globe.
Cover the complete delivery chain for your cloud native apps – Kadiska brings visibility on all the layers involved. End user devices, DNS, CDNs, 3rd party resources, Internet connectivity, cloud provider and application) and their respective impact on Digital Experience.