Hybrid and Cloud Connectivity Monitoring
Modern applications and enterprise IT systems rely on a mix of on-premise and cloud platforms which requires excellent connectivity among themselves and with their users.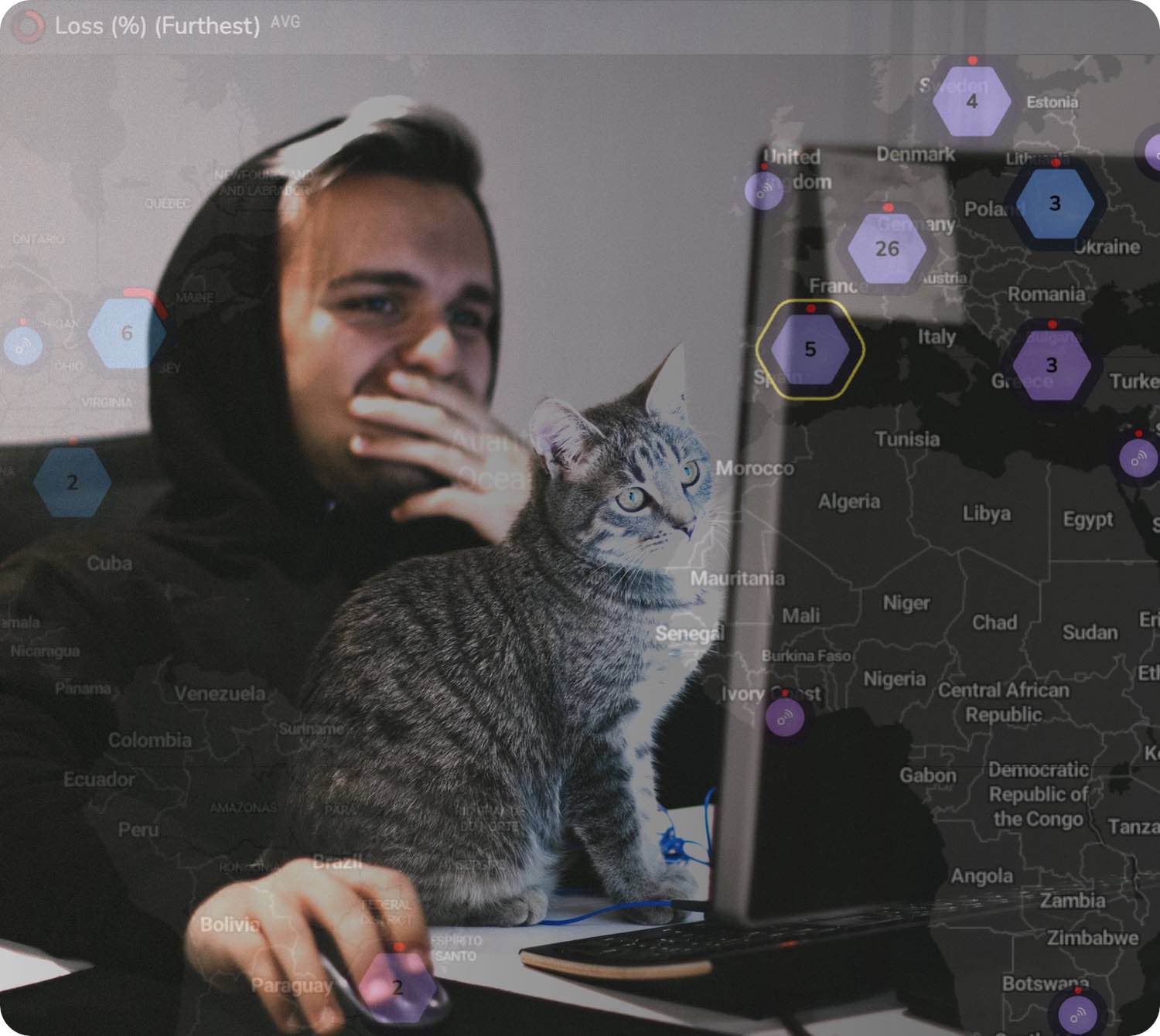 Over 80% of companies are utilizing a multi-cloud strategy, commonly including a hybrid cloud model consisting of both public and private clouds.
Running a multi cloud / hybrid cloud strategy is not doable if the network infrastructure between the different clouds does not connect them efficiently. It would not allow applications to perform to deliver the right performance to their users.
What are the Problems Solved by Kadiska?
Traditional performance monitoring struggle to address the SD-WAN and Cloud connectivity.
Kadiska delivers full path visibility on public and complex networks – Services running on public networks and running over the networks of multiple organizations (enterprise, SD-WAN, MSP, cloud provider, etc.) can see the path and network performance change frequently.
Kadiska brings 100% clarity on SD-WAN and Cloud infrastructures – SD-WAN and cloud access often run on multiple underlays. Kadiska can provide a visibility of both underlays and overlay and help track changes in their behavior and performance.
Kadiska monitors all aspects of a multi cloud / hybrid cloud infrastructure – A multi cloud infrastructure can mix many different platforms (SaaS providers, Cloud service providers, on-premise datacenters, 3rd party services). The connectivity that link them together consists of many possible paths and underlays. Kadiska keeps track of how each of them affect network performance. End to end network performance
Kadiska keeps track of essential connectivity performance analytics like:
Network latency
Packet loss
Number of hops and route length
Continuous network path monitoring
Continuous tracking of network path
Full history recording and correlation to network performance
BGP / AS routing monitoring
Full discovery of SD-WAN path (overlay and underlay)
Performance fault isolation
Instantly identify paths which deliver poor performance
Point the devices on the path where latency and packet loss indicates signs of congestion or fault
Global scale performance station network
Hundreds of stations deployed all over the world
Vantage points representative of major telecom providers used in all major countries
Instant configuration to test the reachability of your clouds and datacenters
Instant deployment of customer stations
Deployment models (Container, Virtual Machine, Small form factor, NFV deployment)
Low resource requirement
Orchestrable through Kadiska's API
Pay per use licensing model
Deploy as many stations and targets as required
Pay only for the tests you have to perform