Deliver an amazing
Digital Experience
Gain 360° Visibility

Across Users, Networks and Apps
Kadiska is the best way to detect, diagnose and resolve performance issues impacting your business. See what drives degradations in SaaS and web apps, user experience, hybrid networks and cloud infrastructure.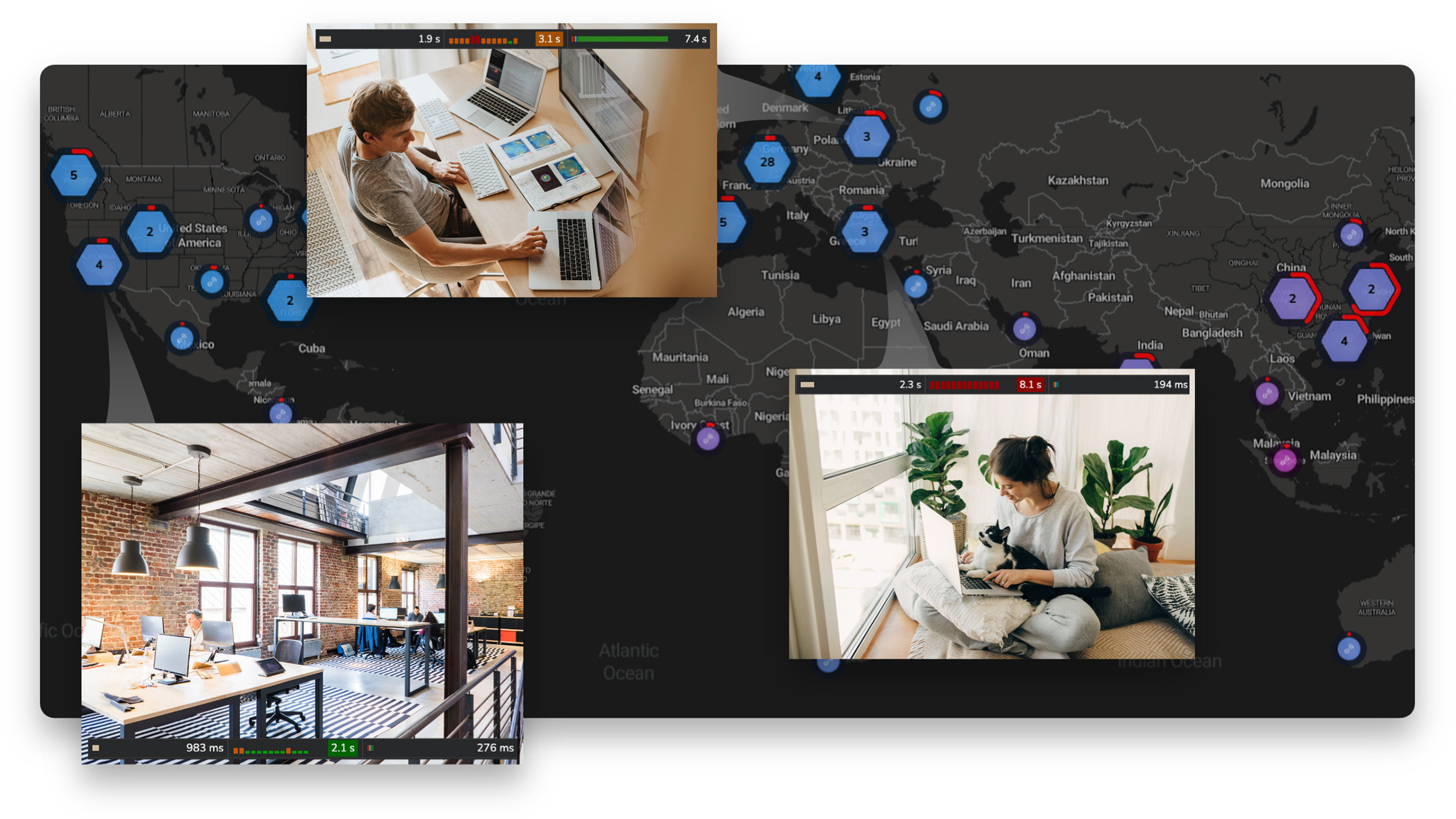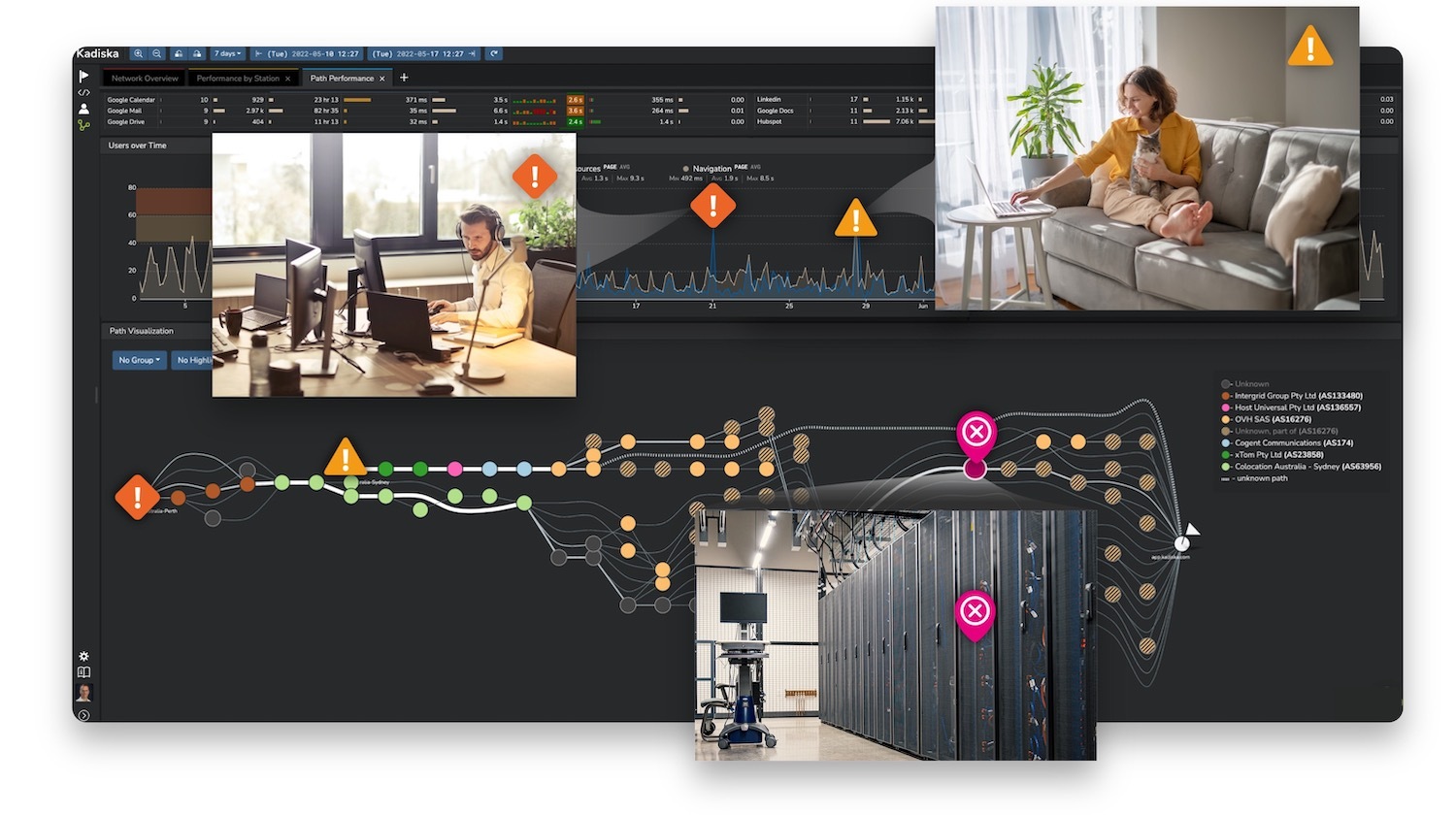 Our platform eliminates blindspots, focuses teams and drives lasting results.
Identify issues across dynamic networks, distributed users and clouds.
Pinpoint faults' infrastructure layer and location.
Go deep with guided root cause analysis.
Instantly validate repairs and move on.
3 Steps to

Digital Excellence
Prevention is performance. Diffuse issues before they escalate.
1. Get Informed
    Automatic alerts highlight elusive performance issues
2. Understand the Impact
    Scope analytics trend who, where, when — and why
3. Deploy IT Superpowers
    Mobilize teams and vendors with surgical accuracy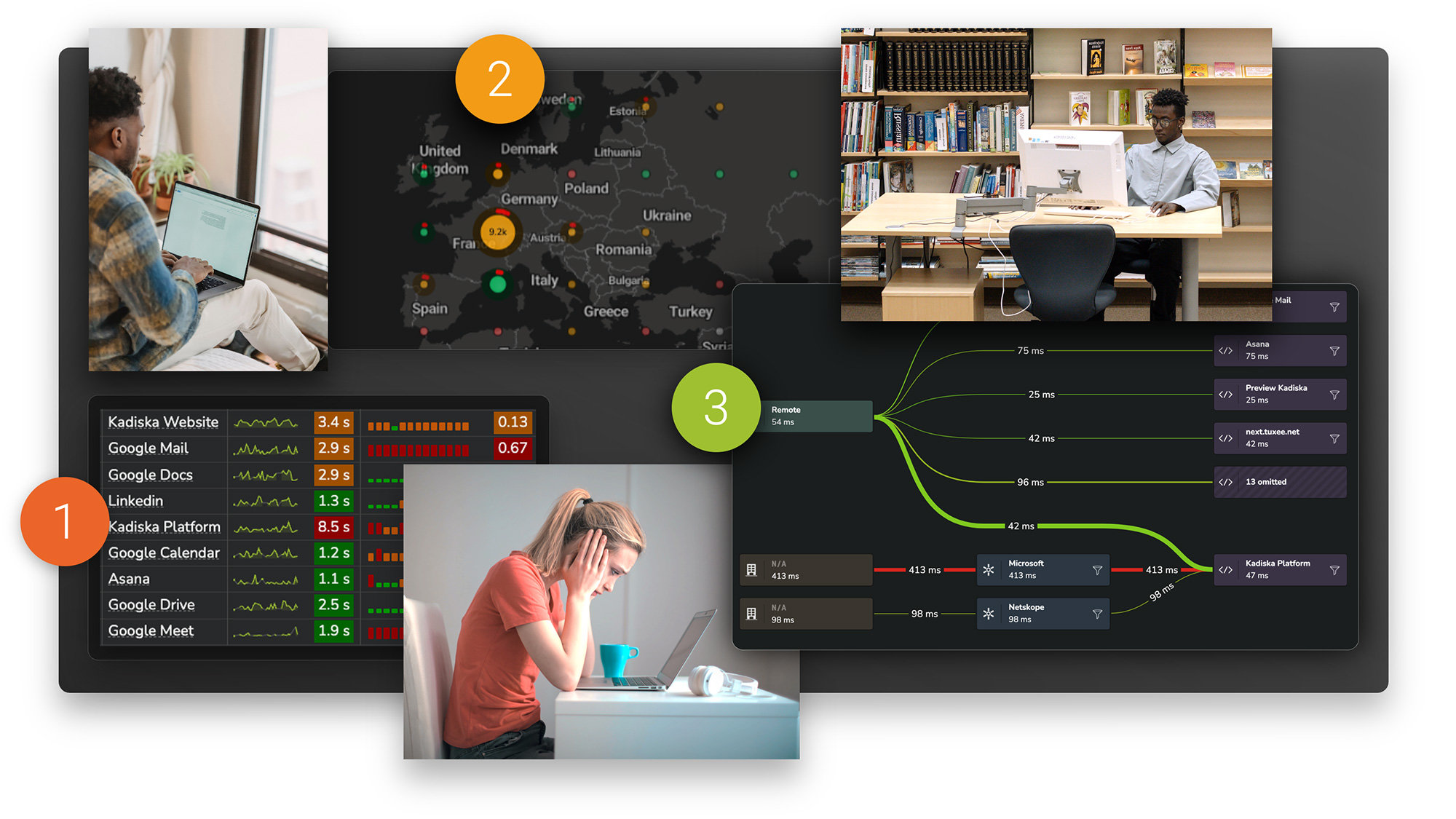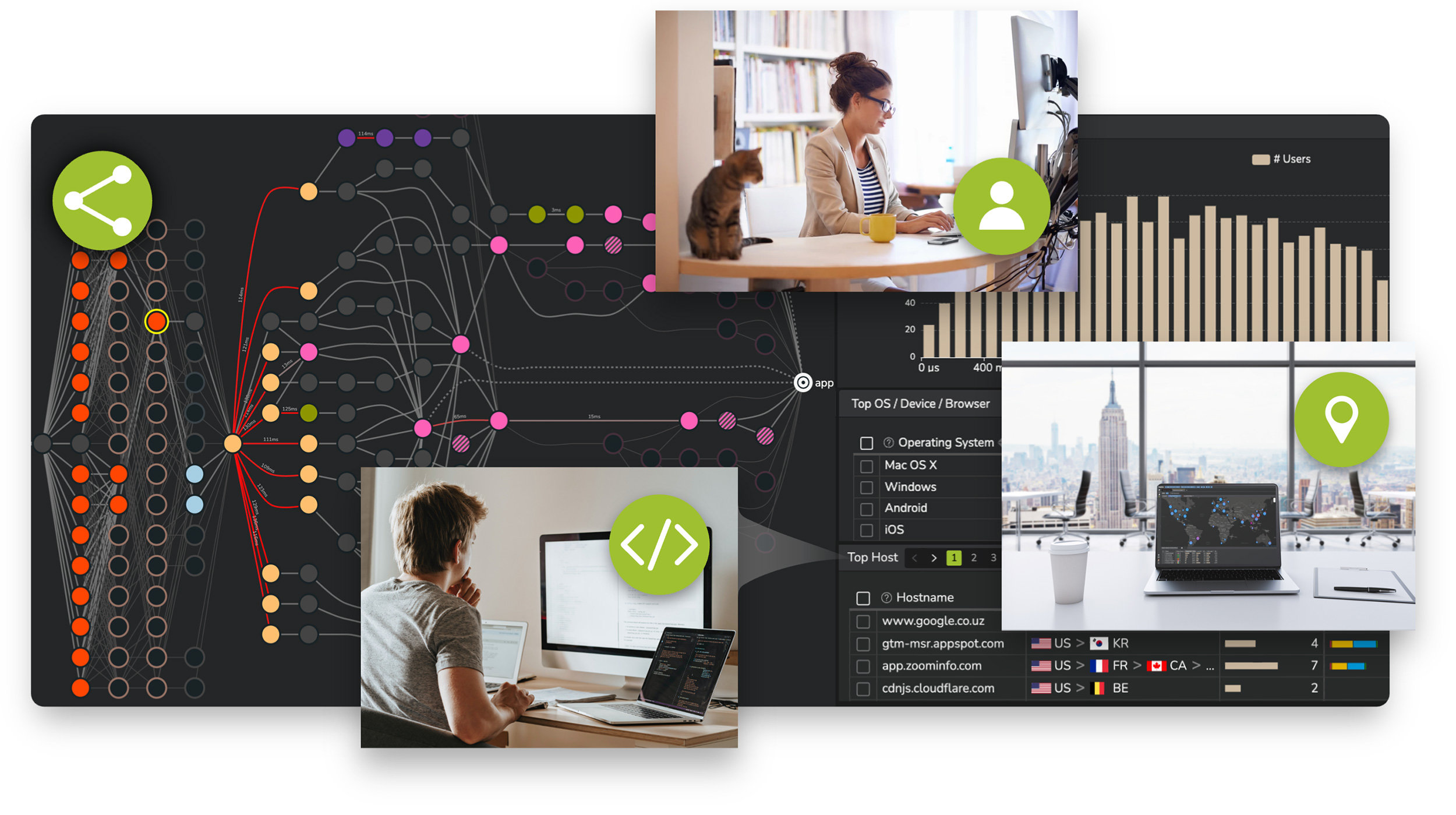 Eliminate Blindspots

with Correlated Insight
Get the complete, uninterrupted performance picture from diverse datasets.
Understand connectivity, provider and path performance.
See how your platform performs from every location.
Directly measure digital experience and what drives it.
Onsite, branch and work from home. See it all.
Simply Solve

Your Challenges
Visibility defeats complexity. Unleash the full potential of modern IT infrastructure with our unique platform.
Private, cloud, public networks
Business-critical and 3rd party apps
From head office to home office
Migration and optimization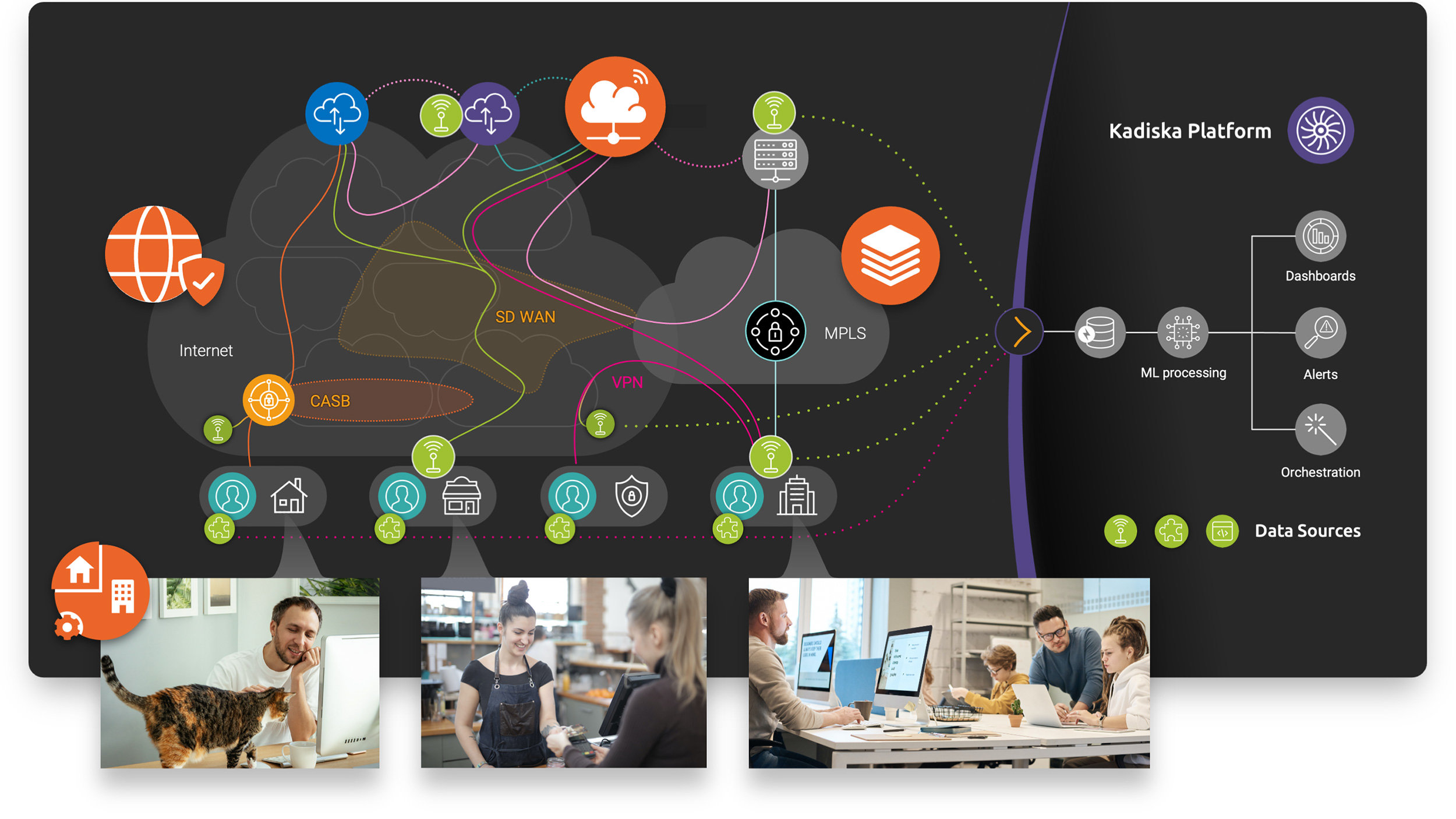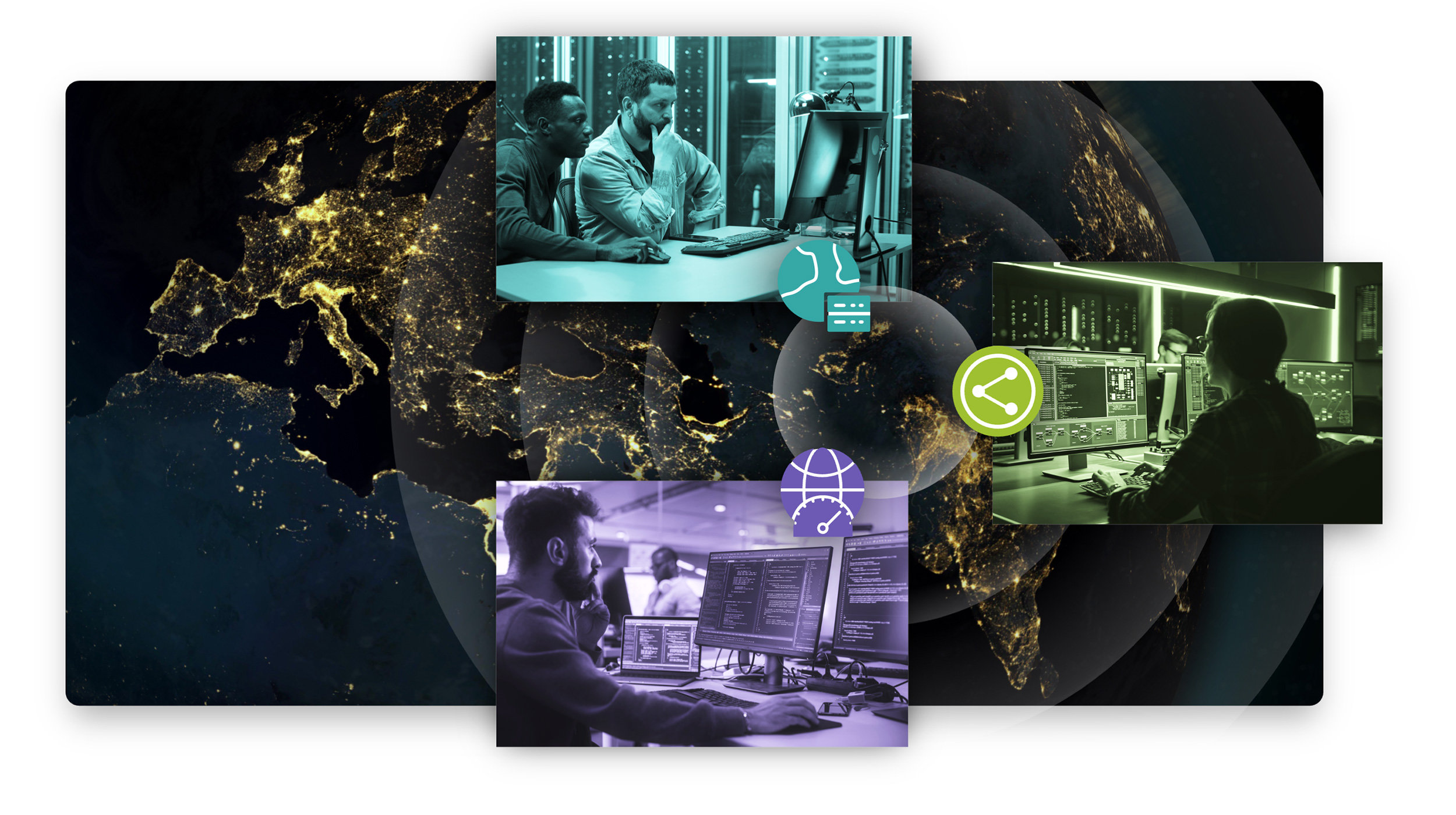 Communicate, solve and resolve issues across organizations, partners and vendors.
In-depth network and path performance across all links, layers and providers.
Total visibility across users, devices, neworks, clouds and apps.
Site Reliability Engineering
Dynamic performance insight for cloud native app deployment.